New York Knicks Product Donations
Read more about how your organization can qualify for and use a donation from New York Knicks, or click here to find and solicit more donors like them!
About New York Knicks And Giving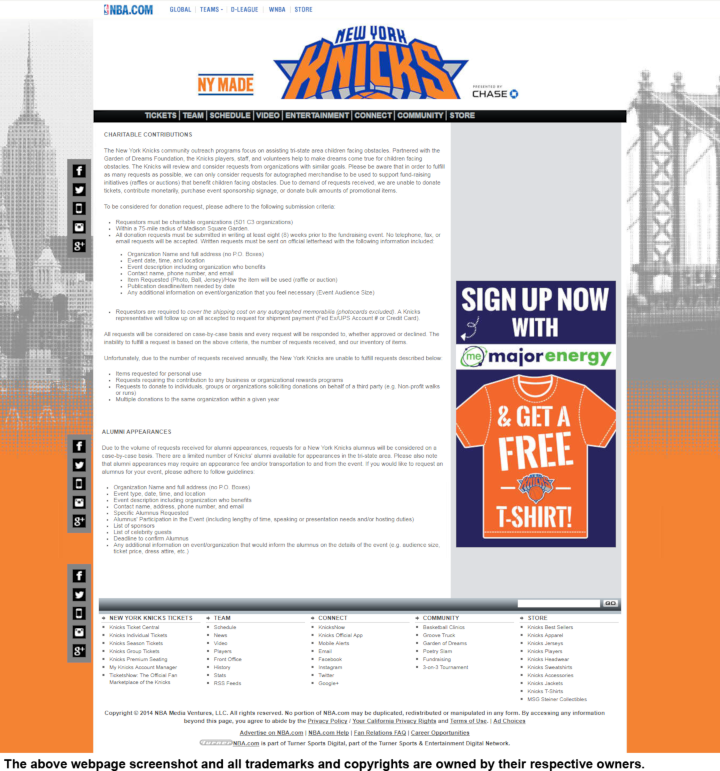 See their website for more detailed information.
The New York Knicks is happy to serve their community, which is the tri-state area. In partnership with Garden of Dreams Foundation, players, staff, and volunteers help to make dreams come true for children in need. They will review and consider requests from organizations with similar goals. They only consider requests for autographed merchandise to be used to support fundraising initiatives (I.e. raffles or auctions).
To qualify, you must follow some guidelines. Your donation request must be submitted at least 8 weeks prior to the event date. Your organization or event must be within a 75-mile radius of Madison Square Garden.
Requests are required to be sent via mail and organizations must cover the cost of shipping any of the autographed memorabilia.
Company Information: New York Knicks trademarks and copyrights are owned by:
New York Knicks