Los Angeles Lakers Product Donations
Read more about how your organization can qualify for and use a donation from Los Angeles Lakers (Memorabilia), or click here to find and solicit more donors like them!
About Los Angeles Lakers And Giving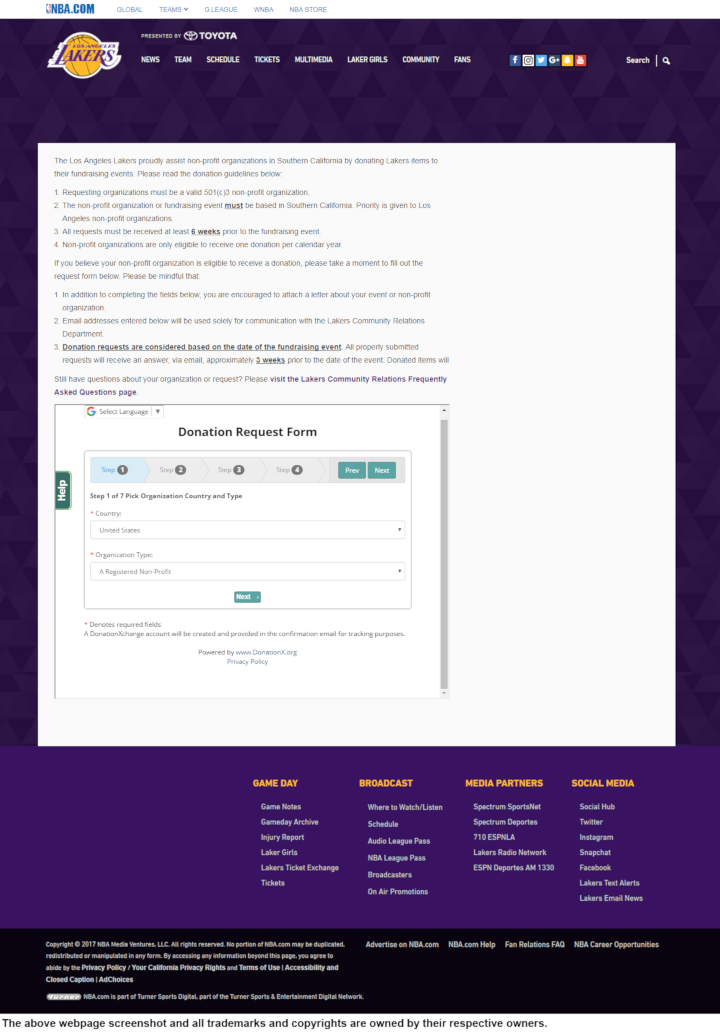 See their website for more detailed information.
The Los Angeles Lakers proudly assist non-profit organizations in Southern California by donating items or memorabilia to charity events.
To qualify, requesting organizations must be a valid 501(c)3 non-profit organization. The donation request must be submitted 6 weeks prior to the fundraising event.
If you believe that your organization is eligible, complete their online request form, then attach a letter about your event or non-profit organization.
Company Information: Los Angeles Lakers trademarks and copyrights are owned by:
Los Angeles Lakers