Los Angeles Dodgers Product Donations
Read more about how your organization can qualify for and use a donation from Los Angeles Dodgers, or click here to find and solicit more donors like them!
About Los Angeles Dodgers And Giving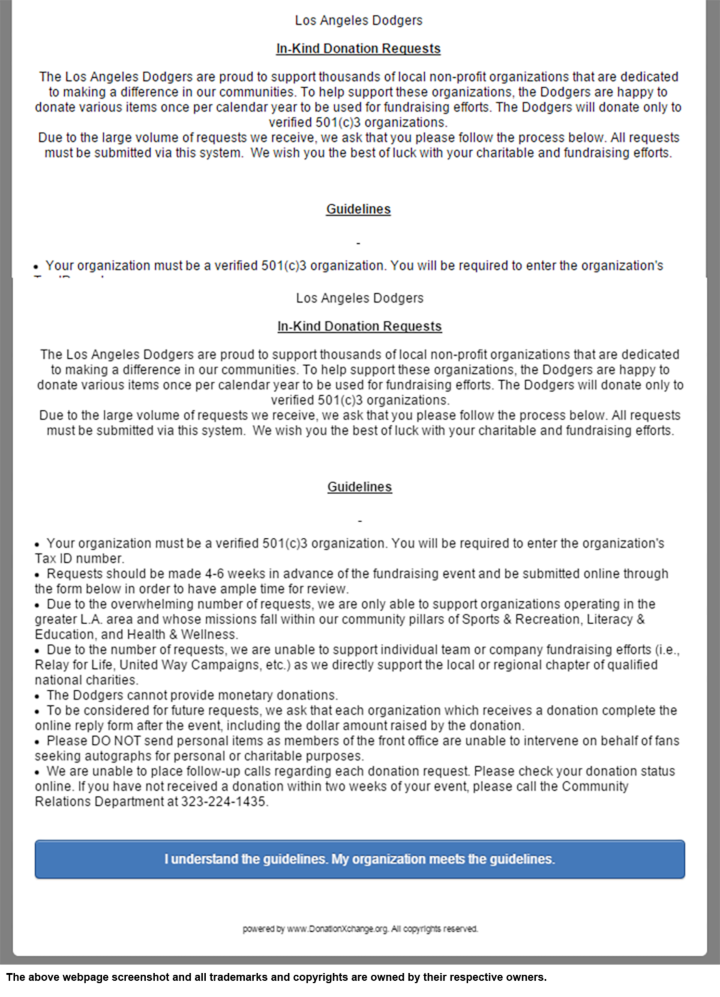 See their website for more detailed information.
Los Angeles Dodgers are pleased to support local non-profit organizations that are passionate in making a difference to the community. The Dodgers are happy to donate various items that can be used for fundraising. They will only donate to verified 501(c)3 organizations.Due to the high number of requests, they can only support organizations within the greater L.A. area and focuses on Sports & Recreation, Literacy & Education, and Health & Wellness.
All requests must be submitted online. Please submit requests at least 4 to 6 months prior to the event. Please DO NOT send personal items asking for autographs for personal or charitable purposes.
No phone calls, please. Check your donation status online.
Company Information: Los Angeles Dodgers trademarks and copyrights are owned by:
Los Angeles Dodgers