Kohl's Product Donations
Read more about how your organization can qualify for and use a donation from Kohl's, or click here to find and solicit more donors like them!
About Kohl's And Giving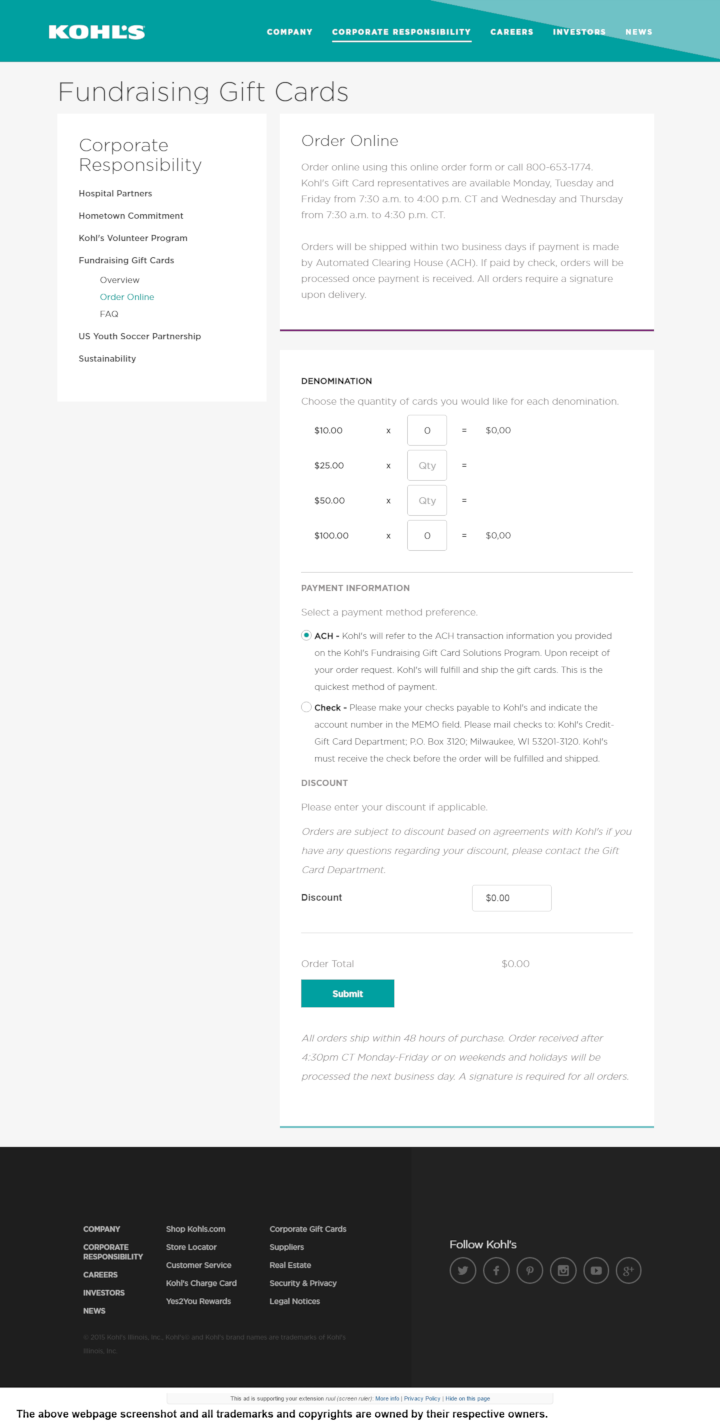 See their website for more detailed information.
Kohlís Gift Cards will help your organization to raise money in an easy way. Schools and nonprofit organizations can purchase discounted gift cards from Kohl's. You can order online using their online order form or call. Gift Cards are available in denominations of $10, $25, $50 and $100. They also offer competitive volume discounts.
Use it to pay off your Kohlís Charge account in store! Charitable and practical.
Accepted at more than 1,100 Kohl's stores nationwide and at Kohls.com.
No service fees and no expiration dates. They can be used on multiple visits until the card balance hits zero.
Company Information: Kohl's trademarks and copyrights are owned by:
Kohl's