Krispy Kreme Product Donations
Read more about how your organization can qualify for and use a donation from Krispy Kreme (Fundraiser), or click here to find and solicit more donors like them!
About Krispy Kreme And Giving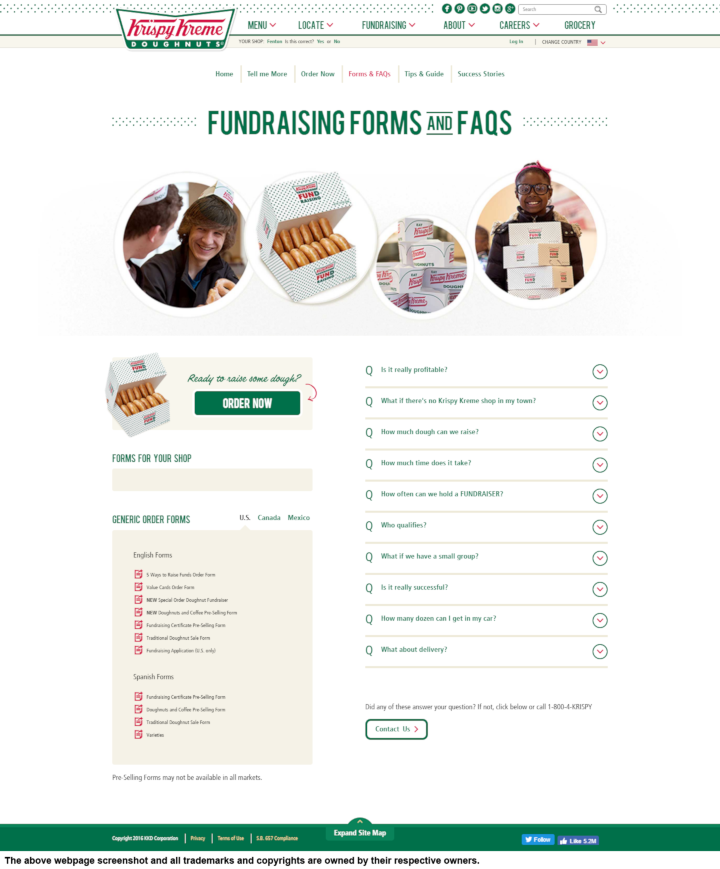 See their website for more detailed information.
Krispy Kreme values corporate citizenship. Both for-profit and non-profit organizations may be approved to conduct a fundraising event when the proceeds will be fully used to benefit a group/cause that is one of the following types: education, religious, charitable, and community.
Profit margins are on average 50% - 60+%.
To send a request, you can visit their fundraising page and download the form.
Company Information: Krispy Kreme trademarks and copyrights are owned by:
Krispy Kreme