Kings Island Product Donations
Read more about how your organization can qualify for and use a donation from Kings Island, or click here to find and solicit more donors like them!
About Kings Island And Giving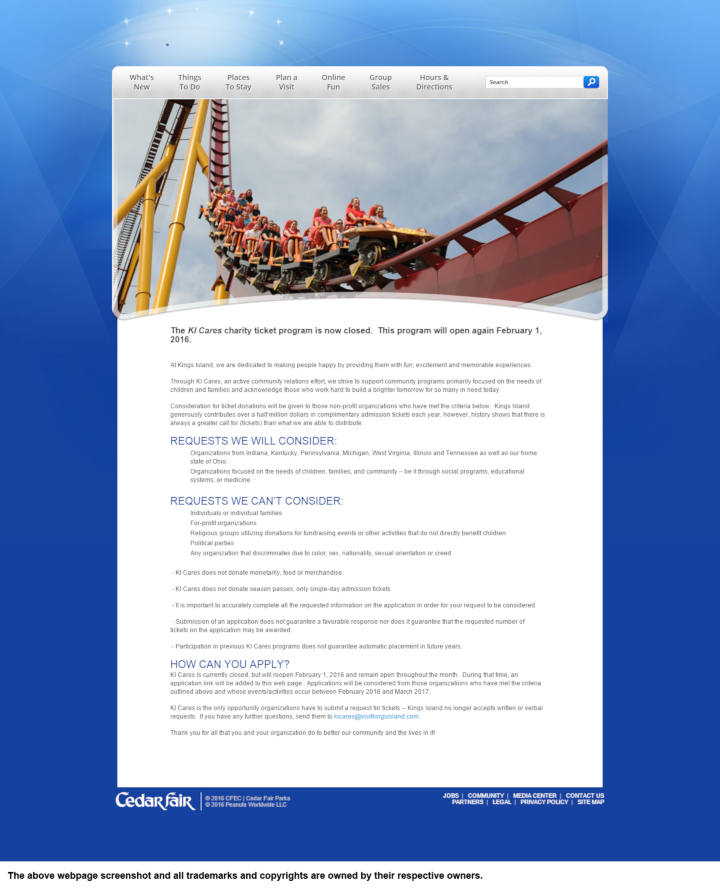 See their website for more detailed information.
Kings Island loves to make people happy. They provide fun, excitement and memorable experiences.
They support community programs that focus on the needs of children, families, and community – be it through social programs, educational systems, or medicine. They give ticket donations to Organizations within Indiana, Kentucky, Pennsylvania, Michigan, West Virginia, Illinois, Tennessee, and Ohio.
You can submit your ticket donation request through their online form. Be reminded that they no longer accepts written or verbal requests.
Company Information: Kings Island trademarks and copyrights are owned by:
Kings Island