Jamba Juice Product Donations
Read more about how your organization can qualify for and use a donation from Jamba Juice, or click here to find and solicit more donors like them!
About Jamba Juice And Giving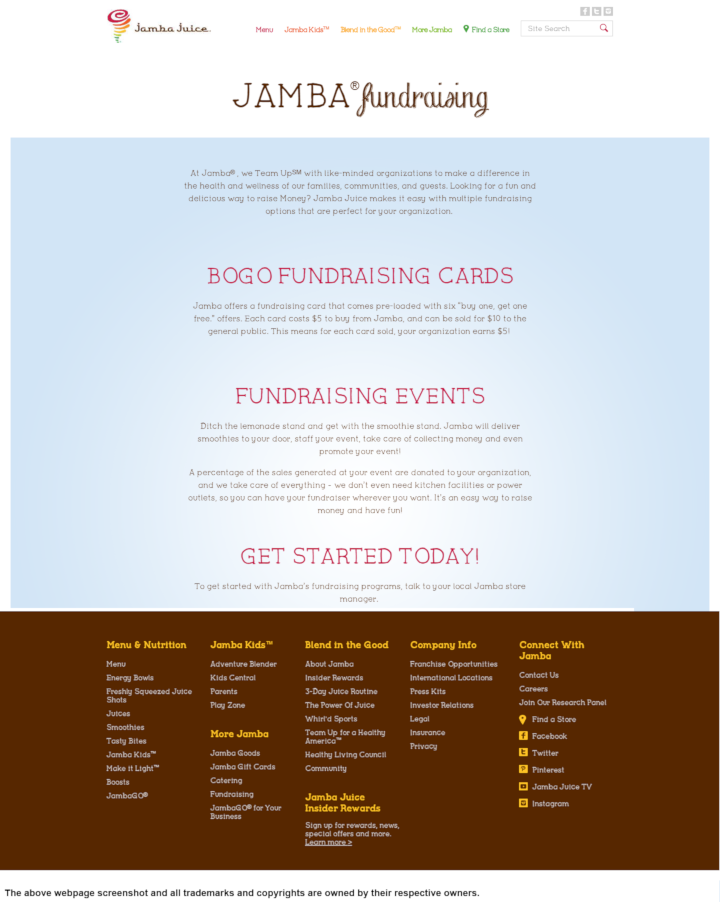 See their website for more detailed information.
Jamba Juice is committed to their customers, team members and their community. They are passionate about supporting local causes that make a difference in the health and wellness in the community they serve. Your organization can choose to purchase BOGO cards for $5 a piece which have a value of $10 and also have the option for a staffed smoothie stand at your event which will donate a percentage of the proceeds.
To apply for Jamba's fundraising programs, just visit your nearest local Jamba store and talk to the manager.
Company Information: Jamba Juice trademarks and copyrights are owned by:
Jamba Juice