Indianapolis Zoo Product Donations
Read more about how your organization can qualify for and use a donation from Indianapolis Zoo, or click here to find and solicit more donors like them!
About Indianapolis Zoo And Giving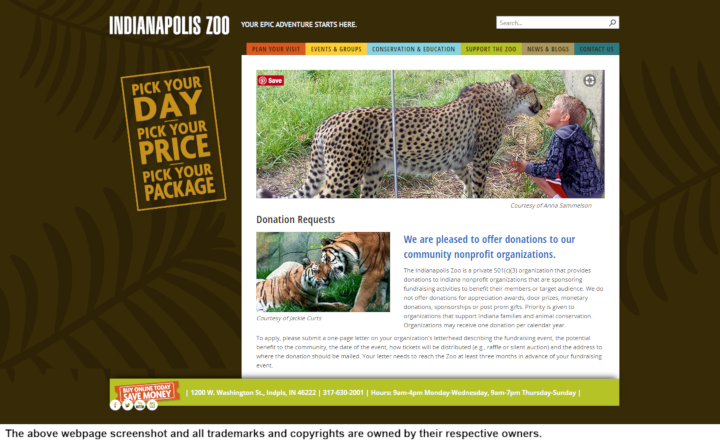 See their website for more detailed information.
The Indianapolis Zoo is pleased to provide support to Indiana nonprofit organizations that assist their target audience.
Organizations/Events that aid Indiana families or animal conservation are given priority.
To request donation, submit a one-page letter on your non-profit's letterhead with the complete information about your fundraising event, the likely asset to the community, the date of the event, the distribution of tickets and the mailing address for donations to be sent. The letter must be received at least three months in advance before the event date.
Company Information: Indianapolis Zoo trademarks and copyrights are owned by:
Indianapolis Zoo