Jelly Belly Product Donations
Read more about how your organization can qualify for and use a donation from Jelly Belly, or click here to find and solicit more donors like them!
About Jelly Belly And Giving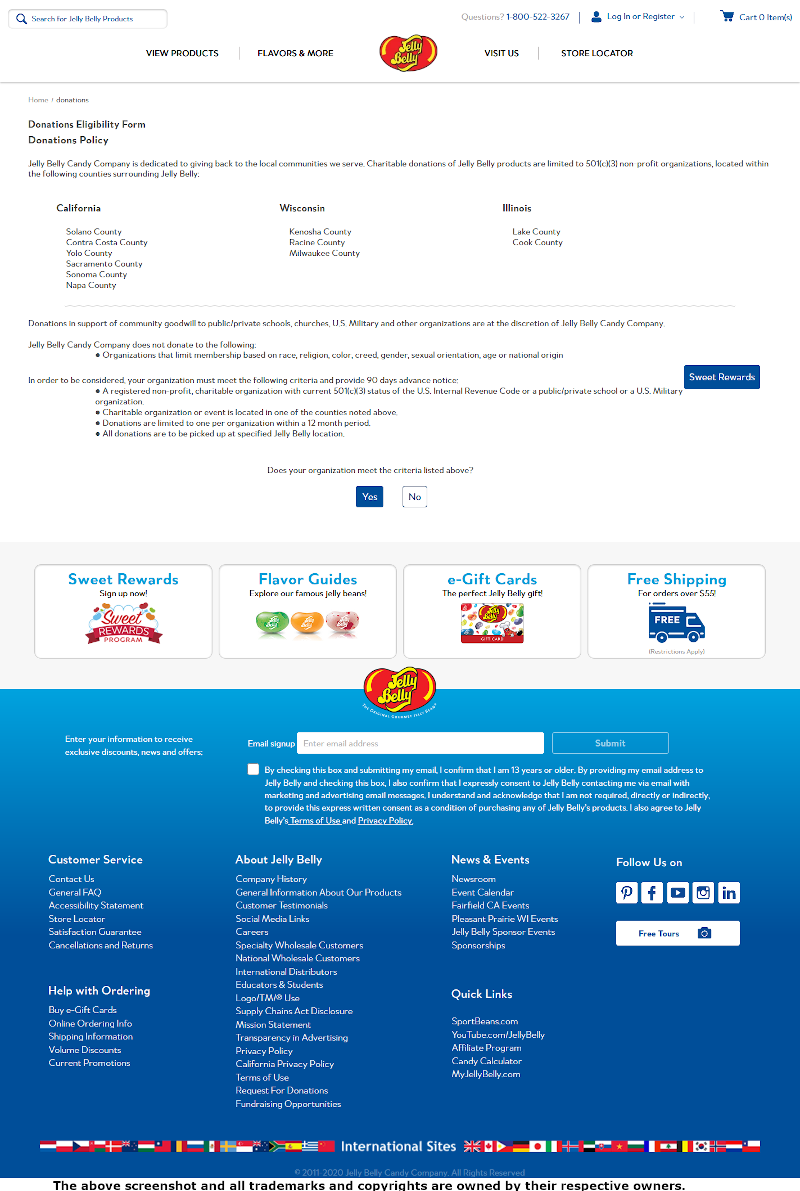 See their website for more detailed information.
Jelly Belly donate to 501(c)(3) non-profits in communities that surround their facilities. This includes public/private schools, churches, U.S. Military and other organizations.
California counties donated to: Solano, Contra Costa, Yolo, Sacramento, Sonoma, and Napa
Wisconsin counties donated to: Kenosha, Racine, and Milwaukee
Illinois counties donated to: Lake and Cook
Submit the online form with at least 90 days until the event. Donations requests will only be accepted once every 12 months. If a donation is made to an organization, pickup must be arranged at the specified location.
Company Information: Jelly Belly trademarks and copyrights are owned by:
Jelly Belly