Indianapolis Colts Product Donations
Read more about how your organization can qualify for and use a donation from Indianapolis Colts (Merchandise), or click here to find and solicit more donors like them!
About Indianapolis Colts And Giving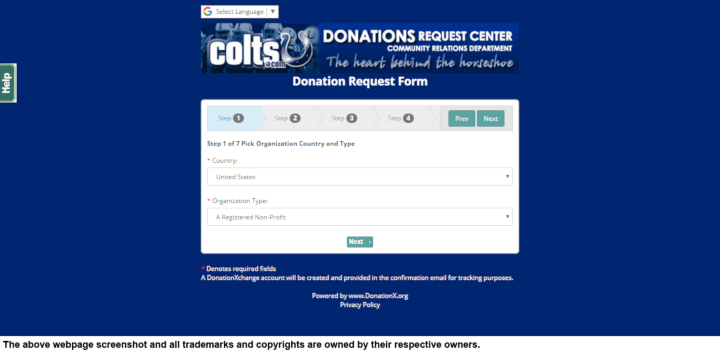 See their website for more detailed information.
The Indianapolis Colts take pride in supporting different non-profit organizations and charitable events. Each year they assist more than 1,500 organizations. The Colts donate in-kind donations of team memorabilia range from photos, pennants, team apparel, footballs and other merchandise.
You can submit your request through their online donation form. It must be filled out completely in order for the request to be considered.
Due to the large number of requests, event coordinators must allow a minimum of 6 (six) weeks for processing of their request.
Company Information: Indianapolis Colts trademarks and copyrights are owned by:
Indianapolis Colts