Illinois Harley-Davidson Product Donations
Read more about how your organization can qualify for and use a donation from Illinois Harley-Davidson, or click here to find and solicit more donors like them!
About Illinois Harley-Davidson And Giving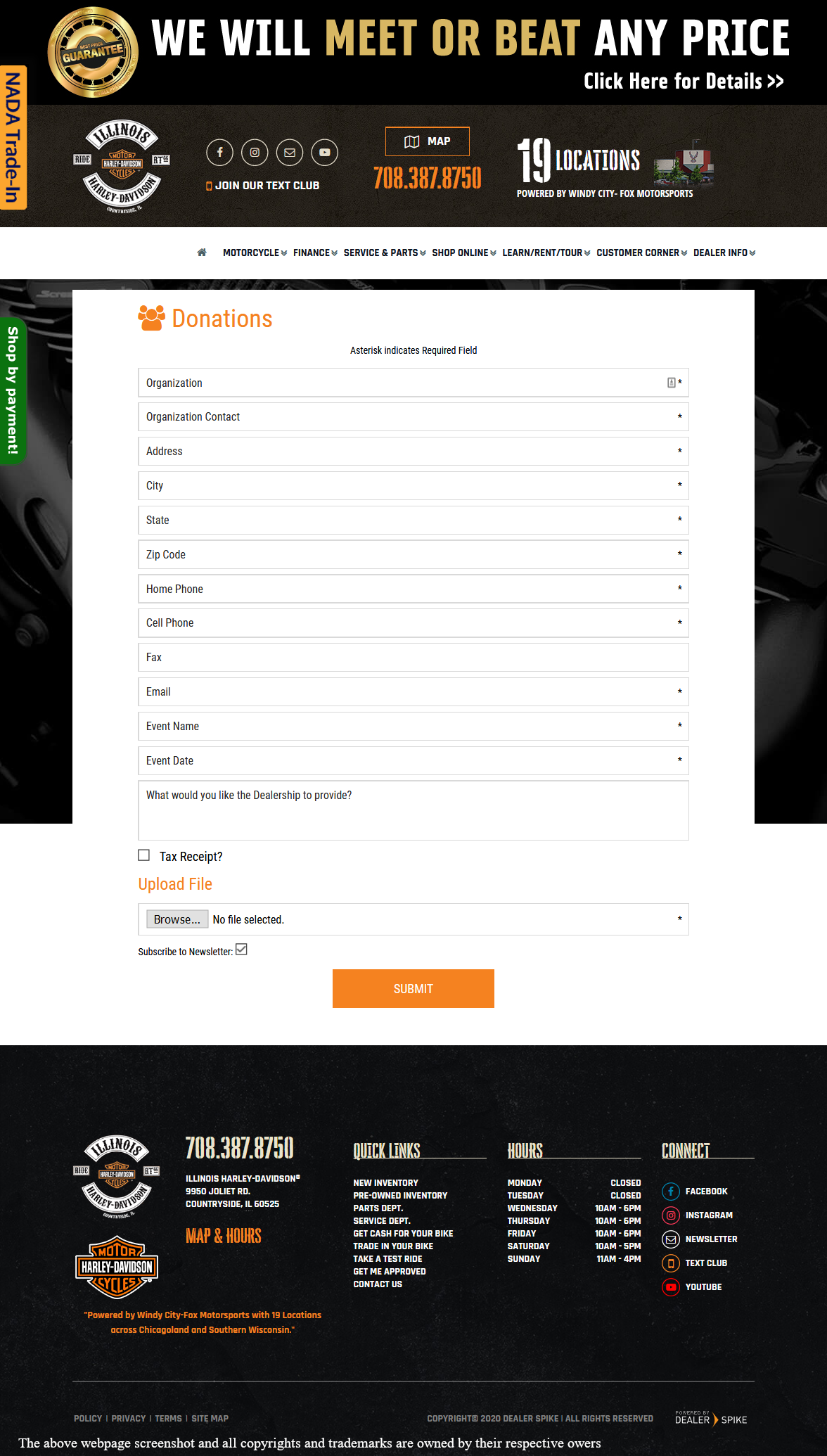 See their website for more detailed information.
Harley-Davidson is about as iconic as American companies come. As most national companies do, individual Harley-Davidson outlets handle donations close to their locations. Specifically, Illinois Harley-Davidson donates to organizations and events in the areas that surround their store location.
In order to request a donation from Illinois Harley-Davidson, submit a filled out their online request form which is found on their website. The form requires organization information, contact details, event information, and what you are looking for as a donations.
Company Information: Illinois Harley-Davidson trademarks and copyrights are owned by:
Illinois Harley-Davidson