Hilton Worldwide Product Donations
Read more about how your organization can qualify for and use a donation from Hilton Worldwide , or click here to find and solicit more donors like them!
About Hilton Worldwide And Giving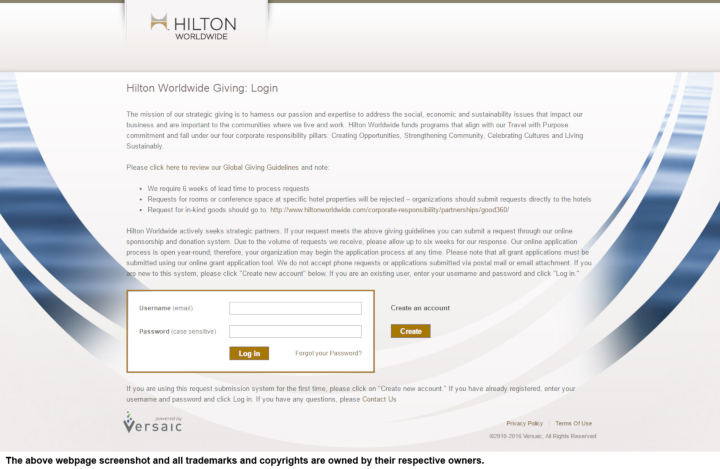 See their website for more detailed information.
Hilton Worldwide uses in-kind giving address the social, economic and sustainability issues that impact their communities where their employees live and work. All donations must fall within their four corporate responsibility pillars:
-Creating Opportunities
-Strengthening Community
-Celebrating Cultures
-Living Sustainably
You can submit your proposal through online. Due to the volume of requests they receive, give them 6 weeks of lead time to process your request.
Company Information: Hilton Worldwide trademarks and copyrights are owned by:
Hilton Worldwide