Helium Comedy Club Philadelphia Product Donations
Read more about how your organization can qualify for and use a donation from Helium Comedy Club (Philadelphia, PA), or click here to find and solicit more donors like them!
About Helium Comedy Club Philadelphia And Giving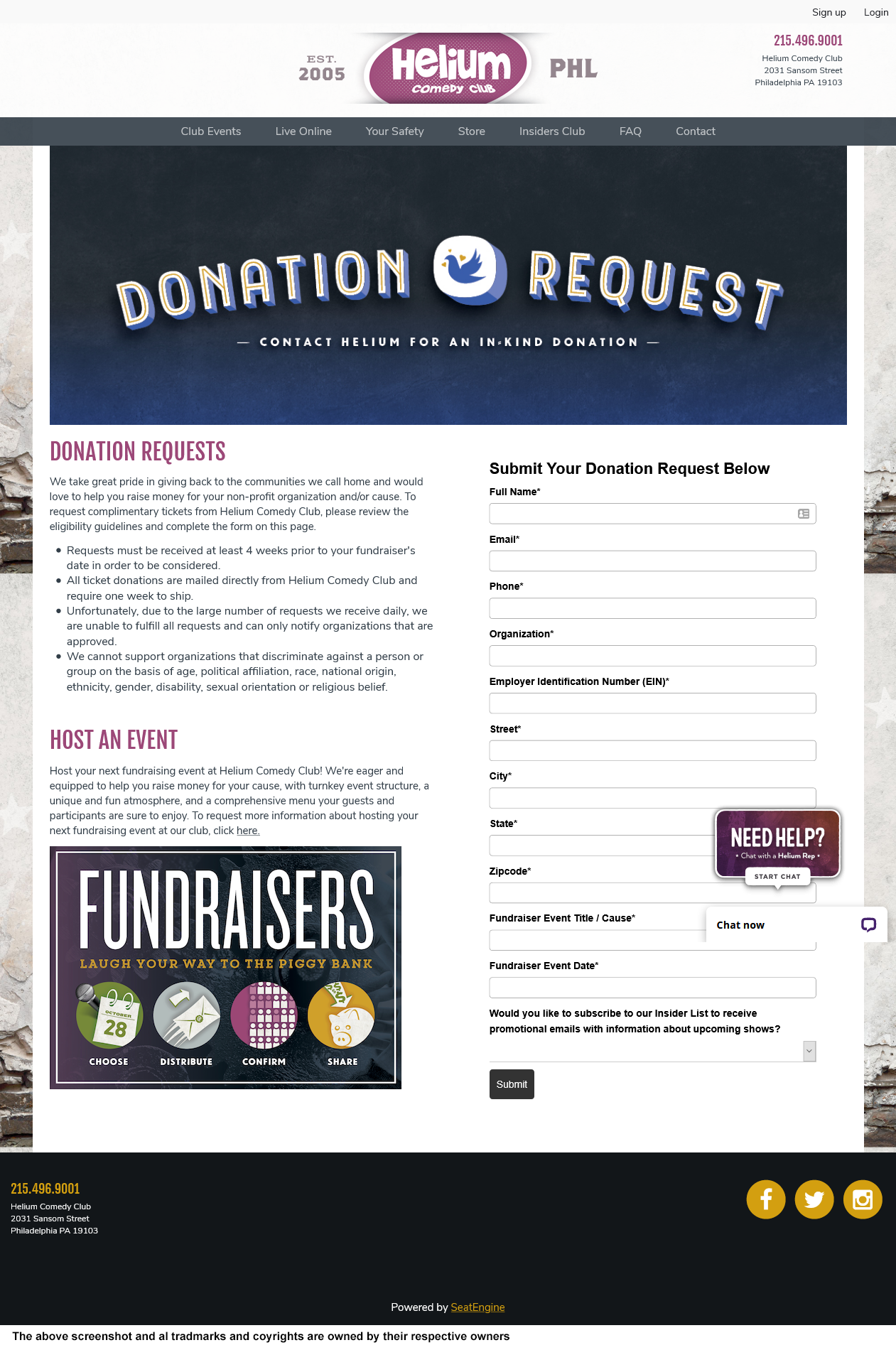 See their website for more detailed information.
Helium Comedy Club Philadelphia donates to local nonprofits organizations and causes with complimentary tickets to comedy shows or hosting an event.
Requests must be submitted on their online form at least 4 weeks before the donation is needed. The online form requires information in your organization, contact person, and event. Tickets take about a week to arrive via mail. They will not donate to organizations that discriminate against a person, or people on age, politics, race, nation of origin, ethnicity, gender, disability, sexual orientation, or religion.
Company Information: Helium Comedy Club Philadelphia trademarks and copyrights are owned by:
Helium Comedy Club Philadelphia