Guitar Center Product Donations
Read more about how your organization can qualify for and use a donation from Guitar Center, or click here to find and solicit more donors like them!
About Guitar Center And Giving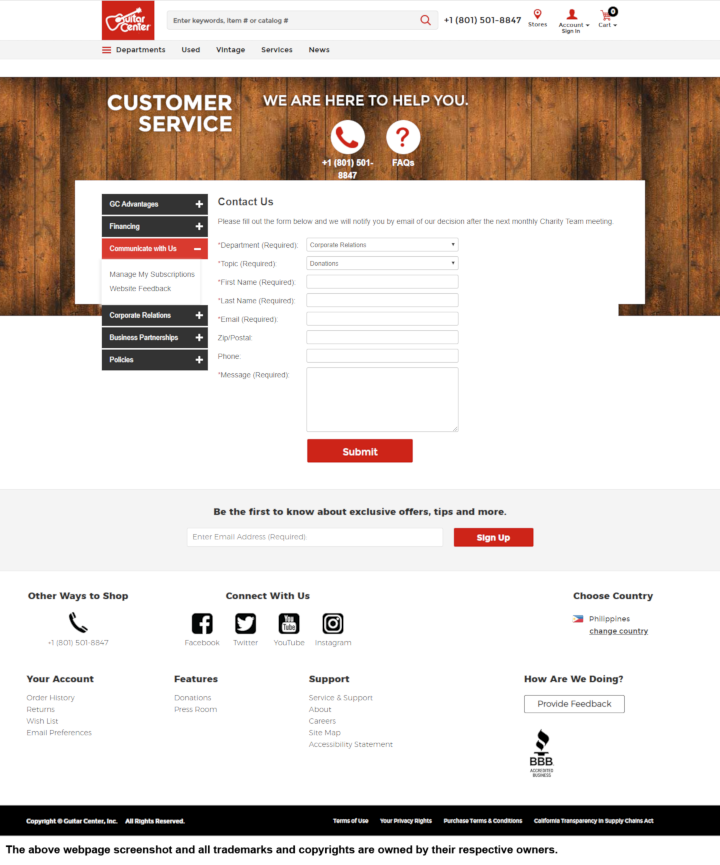 See their website for more detailed information.
Guitar Center support organizations or events that are in line Guitar Center's focus of music.
You can submit your donation request via their online form, please include the following information in your request:
• Organization name
• Address
• Contact person's name, position, address, email address and phone number
• Contribution request (cash amount and/or specific musical instruments or equipment)
• Date required
• Federal Tax ID
• Organization web address
• Describe your mission statement and your organization, who you serve and a brief history.
• Describe the program or project for this request.
• How does this request support music education?
• How many students will benefit from this request?
• What objectives do you hope to accomplish and what outcomes do you expect?
Requests must be submitted at least two months prior to the date needed and will be reviewed on a monthly basis.
Company Information: Guitar Center trademarks and copyrights are owned by:
Guitar Center