Grizzly Coolers Product Donations
Read more about how your organization can qualify for and use a donation from Grizzly Coolers, or click here to find and solicit more donors like them!
About Grizzly Coolers And Giving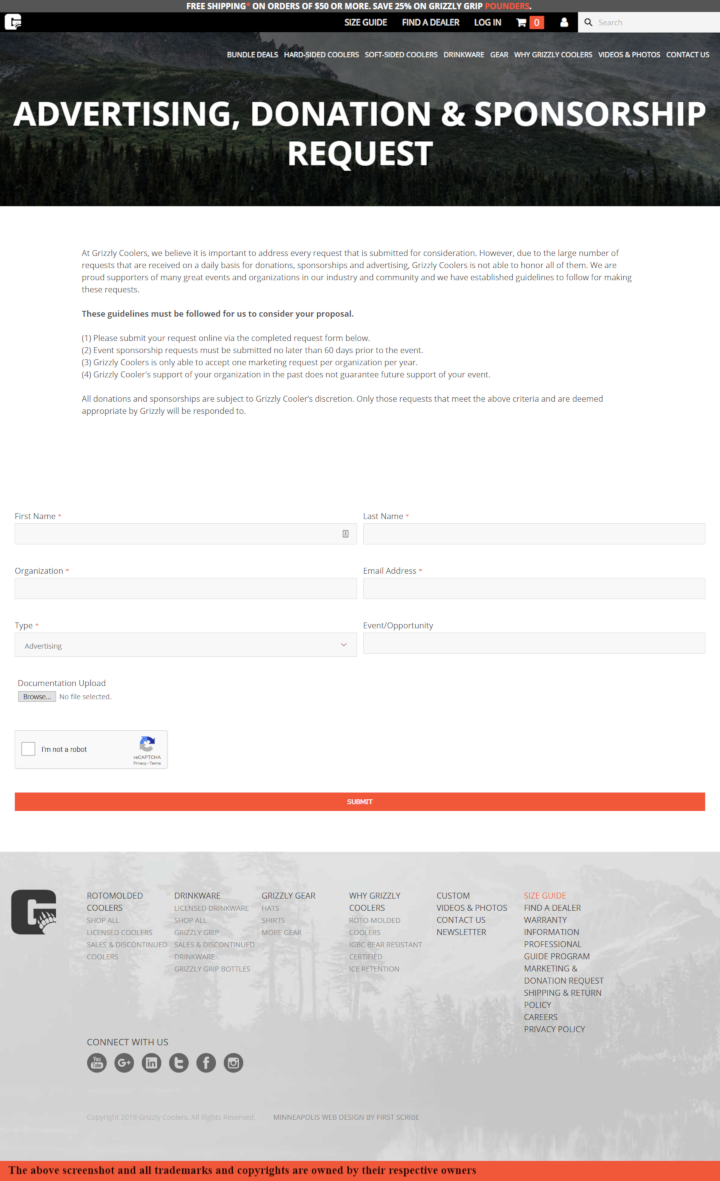 See their website for more detailed information.
Grizzly Coolers supports events and organizations in their industry as well as the community. Typically their donations can be in the form of in-kind, sponsorships, and advertising.
Submit your request via their online form and attach any relevant documentation. Make sure to send your request at least 60 days prior to your organization's event. Only submit one request per year.
Company Information: Grizzly Coolers trademarks and copyrights are owned by:
Grizzly Coolers