George Street Playhouse Product Donations
Read more about how your organization can qualify for and use a donation from George Street Playhouse, or click here to find and solicit more donors like them!
About George Street Playhouse And Giving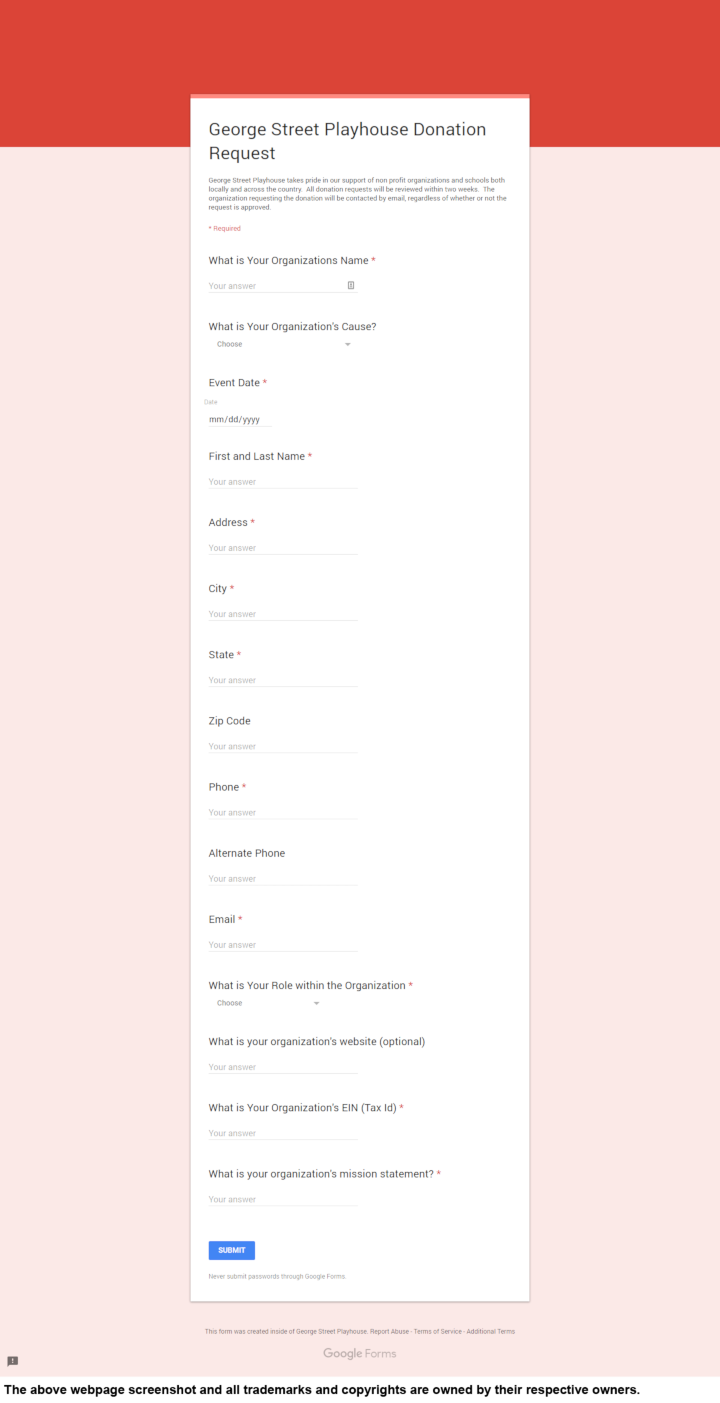 See their website for more detailed information.
The George Street Playhouse supports 501(c)3 charitable organizations both locally in New Jersey and across the country. Typically, they donate two vouchers for a mainstage production, valued at $160.
You can send your request through their online form. Leave 2-3 weeks for processing. Requests will not be considered if they are received less than one week before the event.
Company Information: George Street Playhouse trademarks and copyrights are owned by:
George Street Playhouse