Garmin Product Donations
Read more about how your organization can qualify for and use a donation from Garmin, or click here to find and solicit more donors like them!
About Garmin And Giving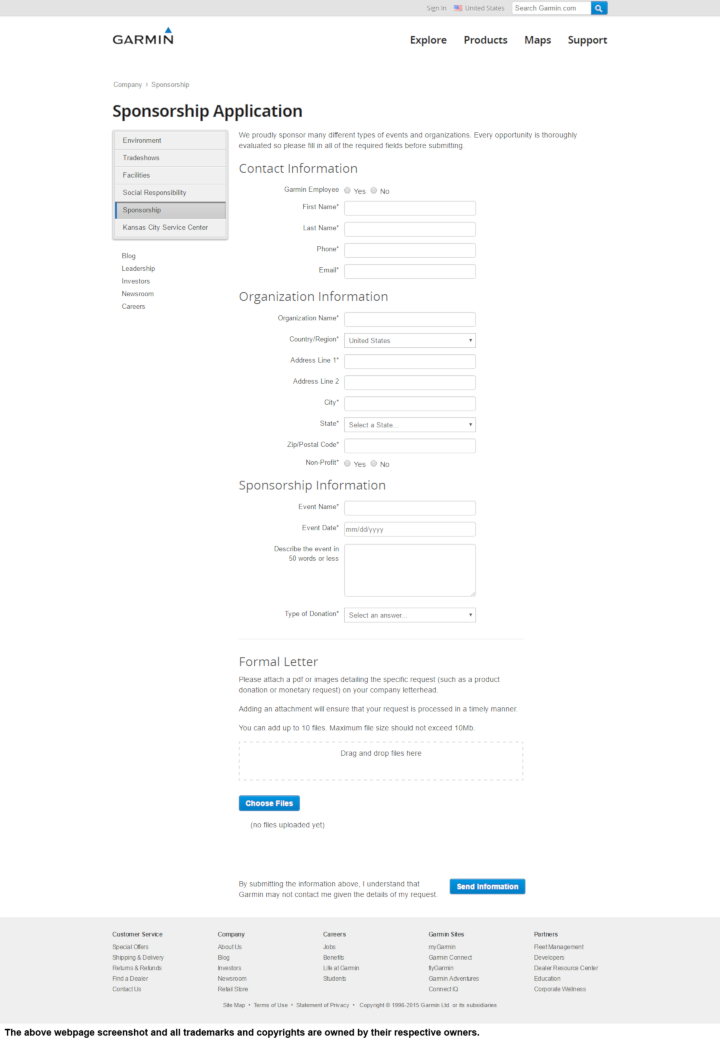 See their website for more detailed information.
Garmin take their responsibilities to the community seriously and are committed to positive corporate citizenship. They sponsor everything from national to local charities and events.
Please take note of these guidelines before requesting sponsorship:
1. Sponsorship opportunities should be submitted a minimum of 6 weeks prior to the event.
2. Product Placement.
3. Non-profit.
4. They work with groups to aid in the education of how GPS works.
5. They are a strong supporter of the geocaching community.
6. They sponsor events or people with a national presence that will facilitate national activation of a marketing promotion.
7. They sponsor national and regional sporting events/races that are professionally organized and offer the ability to reach a large group of people.
8. They will not enter into sponsorships that do not meet the above guidelines or ones that could be classified as dangerous or high-risk.
To apply for sponsorship, just complete their online donation request form and attach a pdf or images detailing the specific request (such as a product donation or monetary request) on your company letterhead.
Company Information: Garmin trademarks and copyrights are owned by:
Garmin