Georgetown Athletics Product Donations
Read more about how your organization can qualify for and use a donation from Georgetown University Athletics, or click here to find and solicit more donors like them!
About Georgetown Athletics And Giving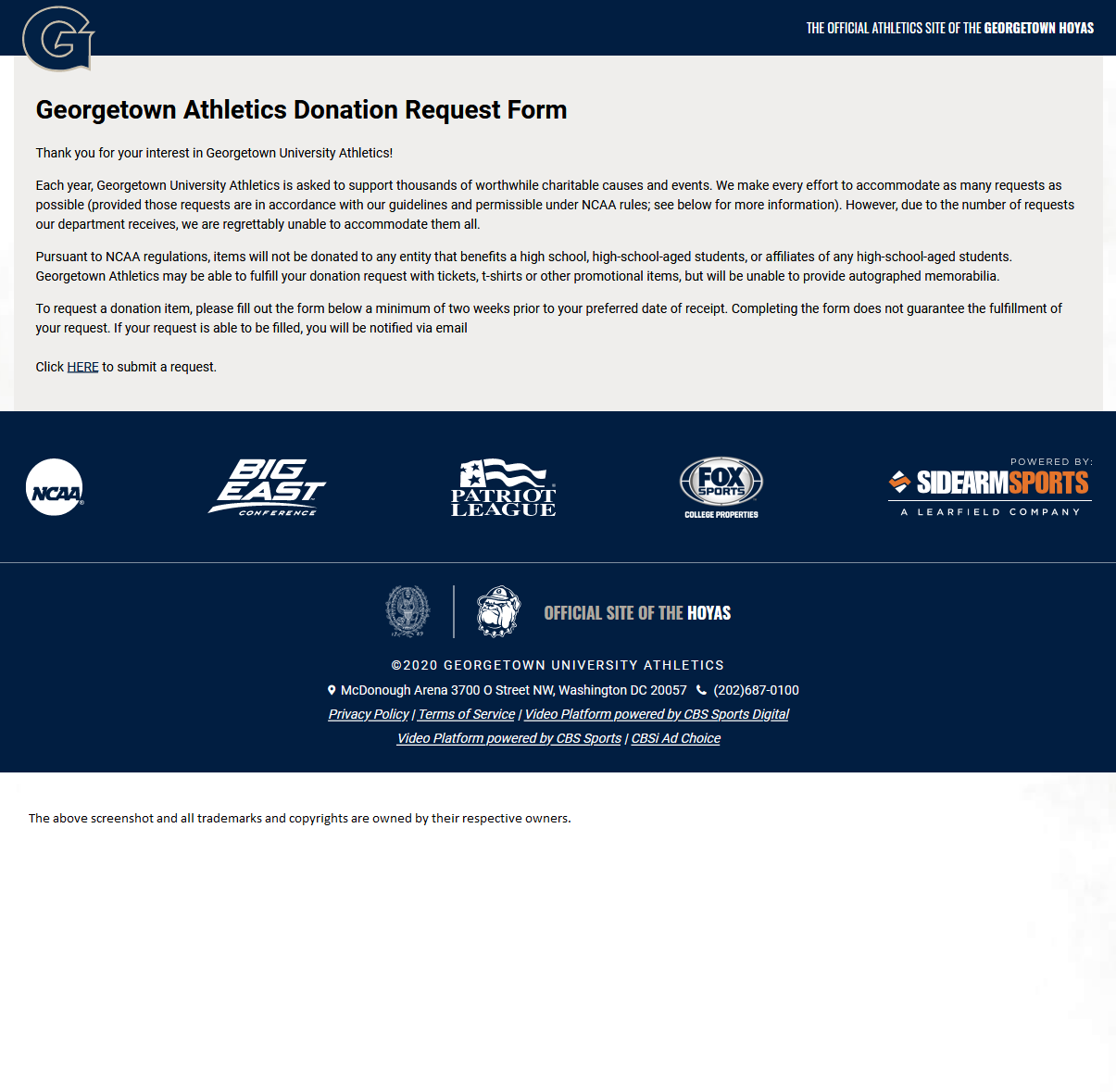 See their website for more detailed information.
Georgetown Athletics makes in-kind donations to organizations in the region. However, as per NCAA regulations, they do not make donations that connected with high school students (Cannot benefit high school aged students in any way).
Request a donation by filling out their online request form. Submission should be made at least two weeks prior to the donation being needed.
Company Information: Georgetown Athletics' trademarks and copyrights are owned by:
Georgetown Athletics