Friendly's Ice Cream Product Donations
Read more about how your organization can qualify for and use a donation from Friendly's Ice Cream, or click here to find and solicit more donors like them!
About Friendly's Ice Cream And Giving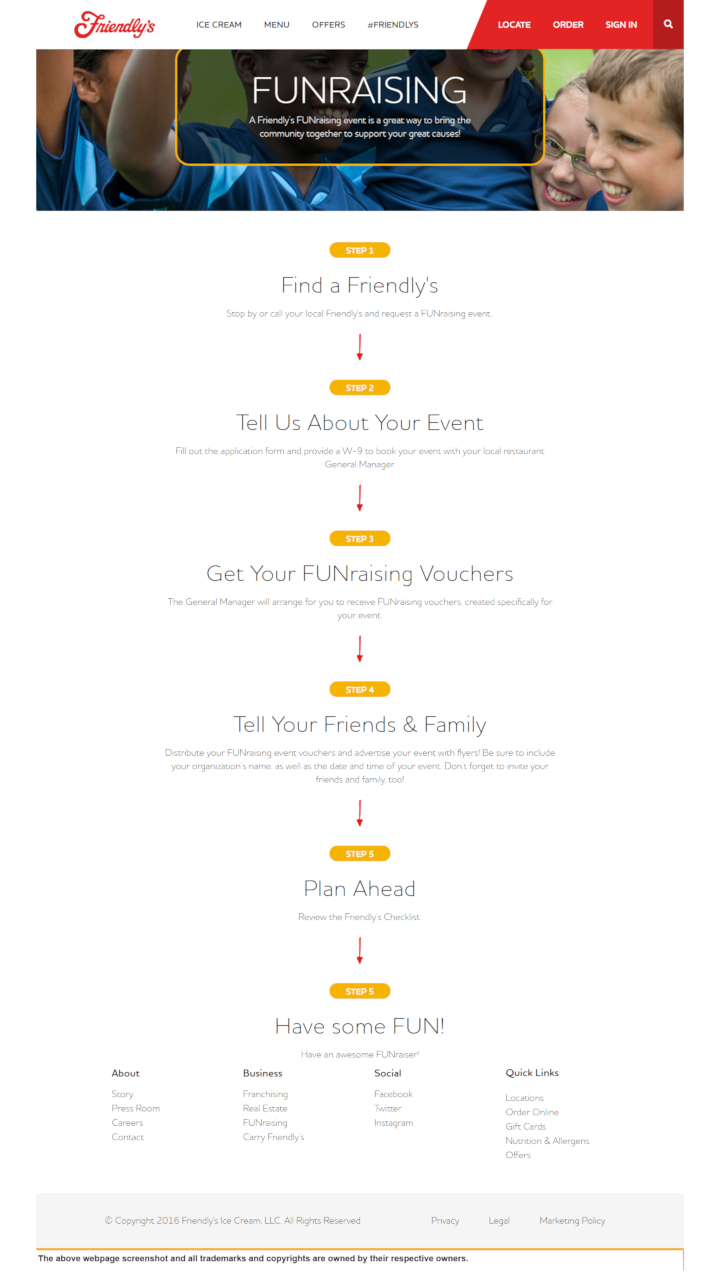 See their website for more detailed information.
The Friendly's Ice Cream has a strong commitment to the communities where they operate. As part of their commitment they support fundraising events to strengthen their impact and to build strong bonds.
They will supply a master voucher to groups or organization that will be printed and sold to raise money. 20% of total sales from purchases will be donated to the organization.
For donation requests, all you have to do is stop by or call the nearest local Friendly's and request a FUNraising event. The general manager will arrange for you to receive vouchers, created specifically for your event. You can also visit their FUNraising page for more details and to download the forms.
Company Information: Friendly's Ice Cream trademarks and copyrights are owned by:
Friendly's Ice Cream