Dogfish Head Product Donations
Read more about how your organization can qualify for and use a donation from Dogfish Head, or click here to find and solicit more donors like them!
About Dogfish Head And Giving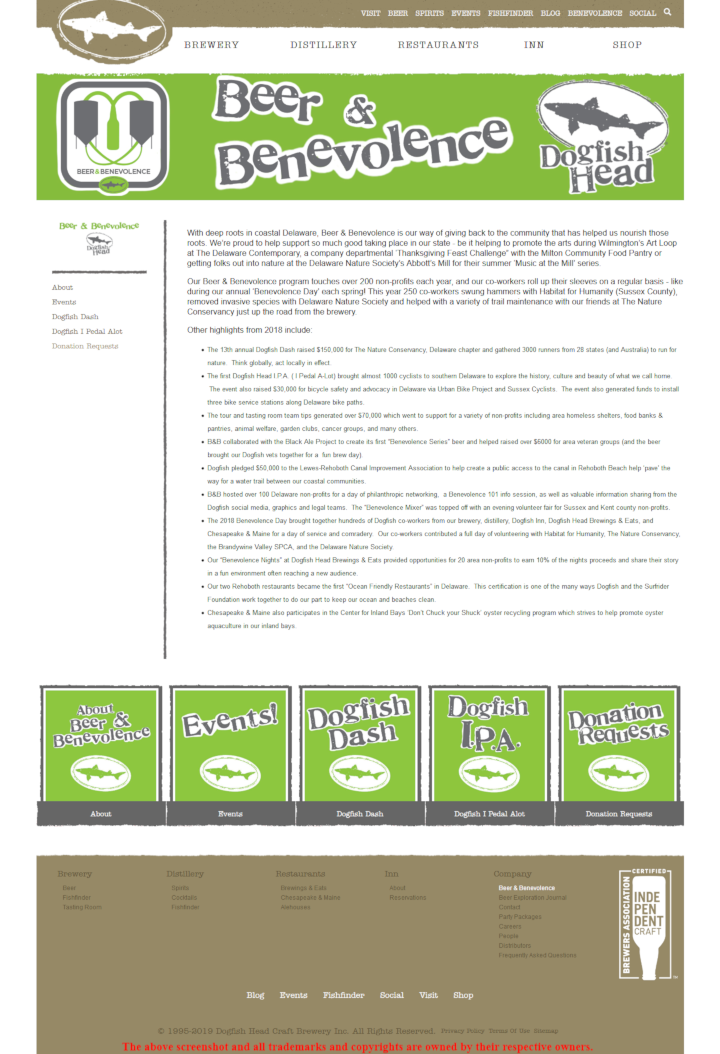 See their website for more detailed information.
Dogfish Head donates to all types of local community non-profits in the state of Delaware.
All requests must be submitted online at least 30 days before your organizations event. If a donation is approved, organizations must obtain a "gathering license" from the Delaware State ABC Office. Donations must be picked up at the Milton brewery, Mon - Fri from 9am to 5pm. Pick up must be prearranged.
Dogfish Head does not donate to motorsports groups, bands, teams, or children's groups.
Company Information: Dogfish Head trademarks and copyrights are owned by:
Dogfish Head