Disneyland Resort Product Donations
Read more about how your organization can qualify for and use a donation from Disneyland Resort, or click here to find and solicit more donors like them!
About Disneyland Resort And Giving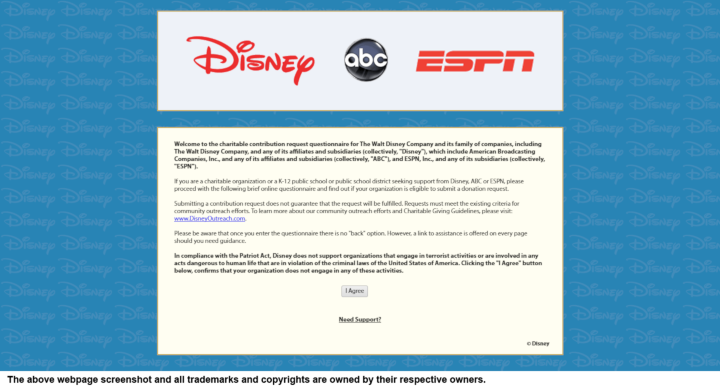 See their website for more detailed information.
With their efforts to support nonprofit organizations, Disneyland Resort is willing to donate Disneyland Resort theme park tickets. Disney in general does the majority of their giving in and around the cities of Orlando, Florida; Los Angeles and Anaheim, California and New York City, New York where most of their employees live and work.
Donations are made to federally licensed 501(c)(3) non-profit, charitable agencies only. Donation request must be received a minimum of 60 days prior to the event date.
You can submit your ticket donation request through online. One request per nonprofit organization will be accepted within a 12-month period (from the date of the event).
Company Information: Disneyland Resort trademarks and copyrights are owned by:
Disneyland Resort