Dollar General Product Donations
Read more about how your organization can qualify for and use a donation from Dollar General (Grants), or click here to find and solicit more donors like them!
About Dollar General And Giving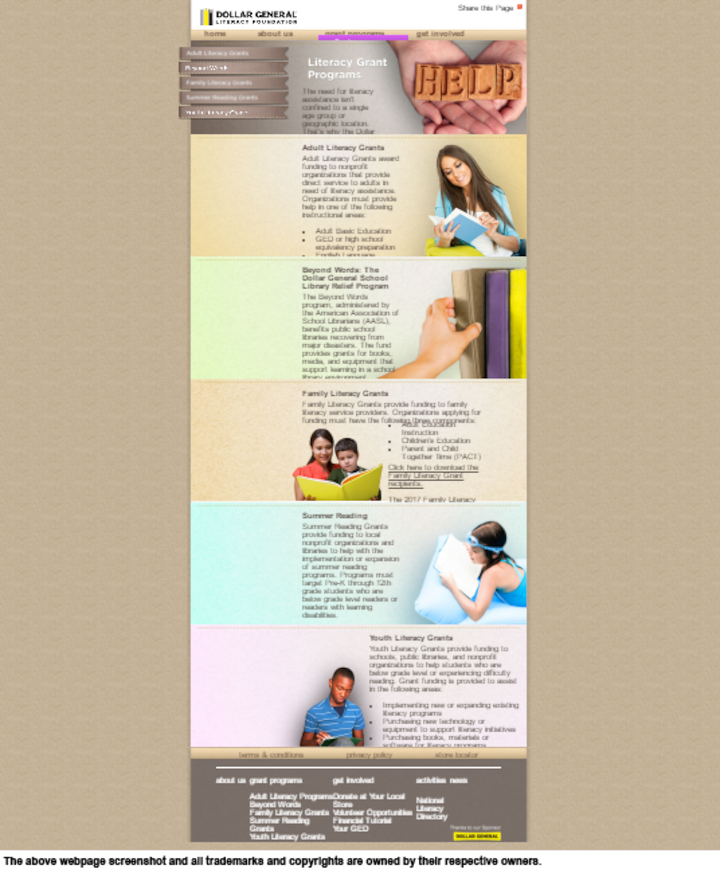 See their website for more detailed information.
Dollar General has supported numerous local and global organizations in their charitable cause. They believe that the need for literacy assistance is not limited to a single age group or geographical location. The Dollar General Literacy Program was established to help improve the lives of the people of all ages.
Here are the grants they offer:
-Adult Literacy Grants
-Beyond Words: The Dollar General School Library Relief Program
-Family Literacy Grants
-Summer Reading
-Youth Literacy Grants
If you're interested in their grant program, you can visit their grants web page and check their eligibility requirements and guidelines.
Company Information: Dollar General trademarks and copyrights are owned by:
Dollar General