Dick's Sporting Goods Product Donations
Read more about how your organization can qualify for and use a donation from Dick's Sporting Goods, or click here to find and solicit more donors like them!
About Dick's Sporting Goods And Giving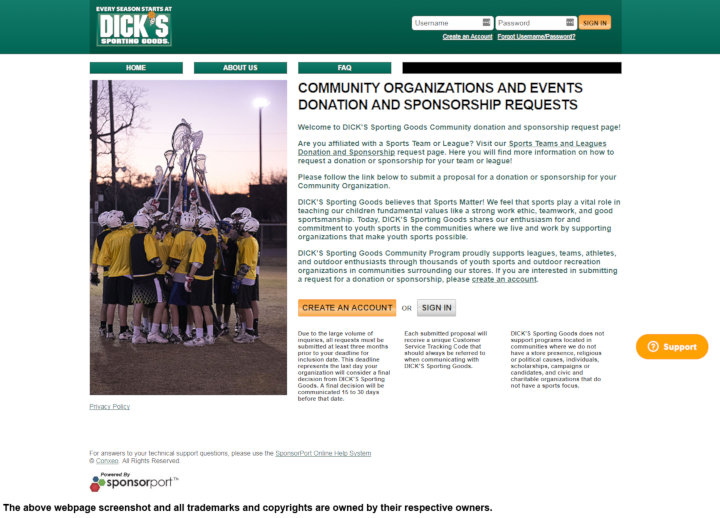 See their website for more detailed information.
DICK'S Sporting Goods believes that Sports Matter! They believe that sports teach our children fundamental values like a strong work ethic, teamwork, and good sportsmanship.
They are committed in supporting organizations that focus on youth sports. They proudly support leagues, teams, athletes, and outdoor enthusiasts through thousands of youth sports and outdoor recreation organizations in communities where they work and live.
You can submit your request for item or monetary donations through their online form.
Company Information: Dick's Sporting Goods trademarks and copyrights are owned by:
Dick's Sporting Goods