Denny's Product Donations
Read more about how your organization can qualify for and use a donation from Denny's, or click here to find and solicit more donors like them!
About Denny's And Giving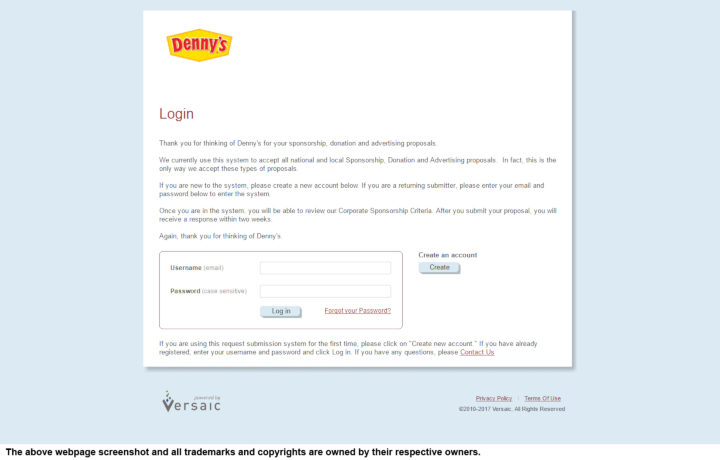 See their website for more detailed information.
Denny's is committed to giving back to local communities through many programs all aimed at making the world a better place. They make charitable contributions, serve food to those in need, they help different fundraising events, and their team members get involved in their communities by volunteering their time.
You can submit your application through their online donation request form. If you are new to their system, you must create a new account to be able to log in. If you are a returning submitter, simply login to your account an start filling up their form. They will respond to your proposal within two weeks.
Company Information: Denny's trademarks and copyrights are owned by:
Denny's