Denver Nuggets Product Donations
Read more about how your organization can qualify for and use a donation from Denver Nuggets (Merchandise), or click here to find and solicit more donors like them!
About Denver Nuggets And Giving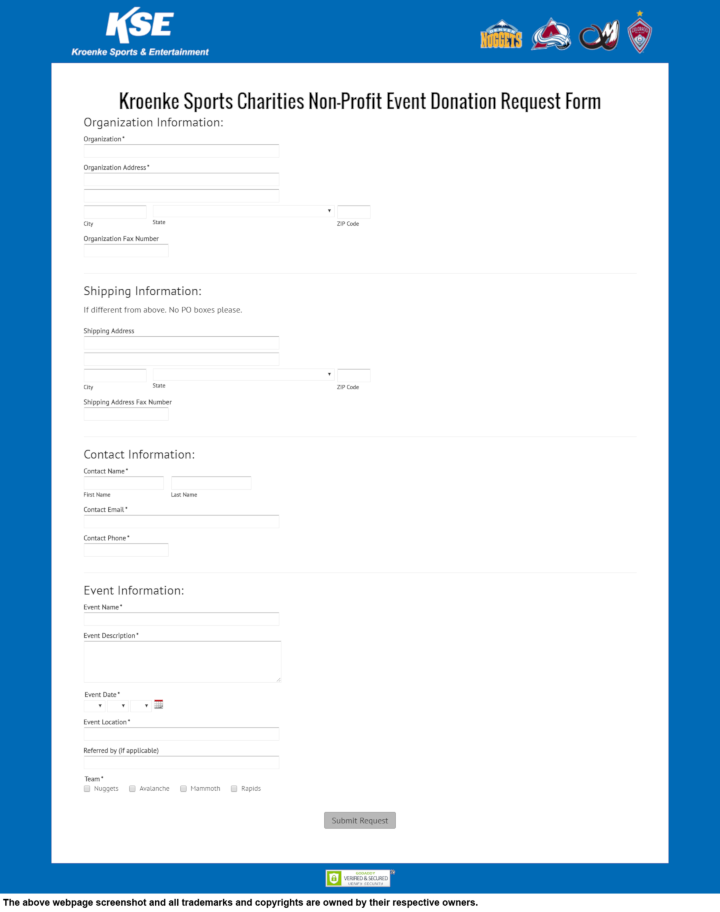 See their website for more detailed information.
The Denver Nuggets and Kroenke Sports Charities are committed to play an important part in the community. They are dedicated to providing as much support as they can to organizations and causes that work on improving the lives of families and children in Colorado.
In order for your organization to be considered for a donation item, you must comply with the following their guidelines. It must be submitted online and donation form must be filled out completely in order for your request to be considered. Your donation request must be submitted six (6) weeks prior to the event date. No more than one request per year will be considered.
Be reminded that they do not accept personal items to be mailed in or dropped off for signatures of players and/or coaches.
Company Information: Denver Nuggets trademarks and copyrights are owned by:
Denver Nuggets