Dauphines of New York Product Donations
Read more about how your organization can qualify for and use a donation from Dauphines of New York, or click here to find and solicit more donors like them!
About Dauphines of New York And Giving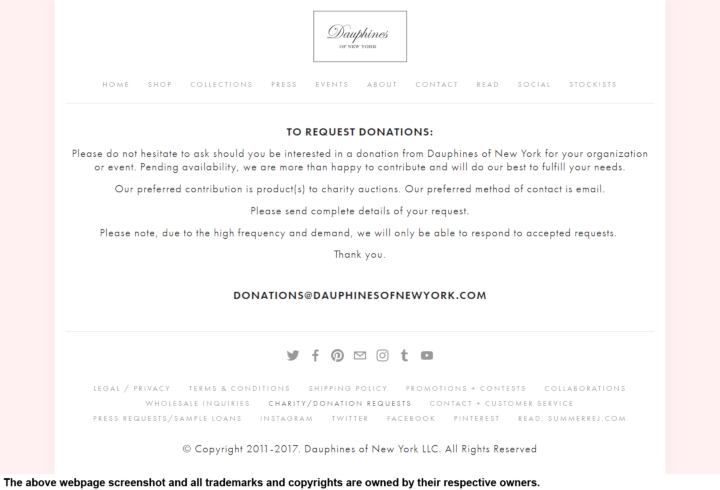 See their website for more detailed information.
Dauphines of New York mission is to make a positive impact to the community they serve. They are very much happy to help different organization or event through product donation. Their products are perfect for charity auctions.
All donation requests must be submitted via email.
Please note, due to the high frequency and demand, they will only be able to respond to accepted requests.
Company Information: Dauphines of New York trademarks and copyrights are owned by:
Dauphines of New York