Dallas Mavericks Product Donations
Read more about how your organization can qualify for and use a donation from Dallas Mavericks, or click here to find and solicit more donors like them!
About Dallas Mavericks And Giving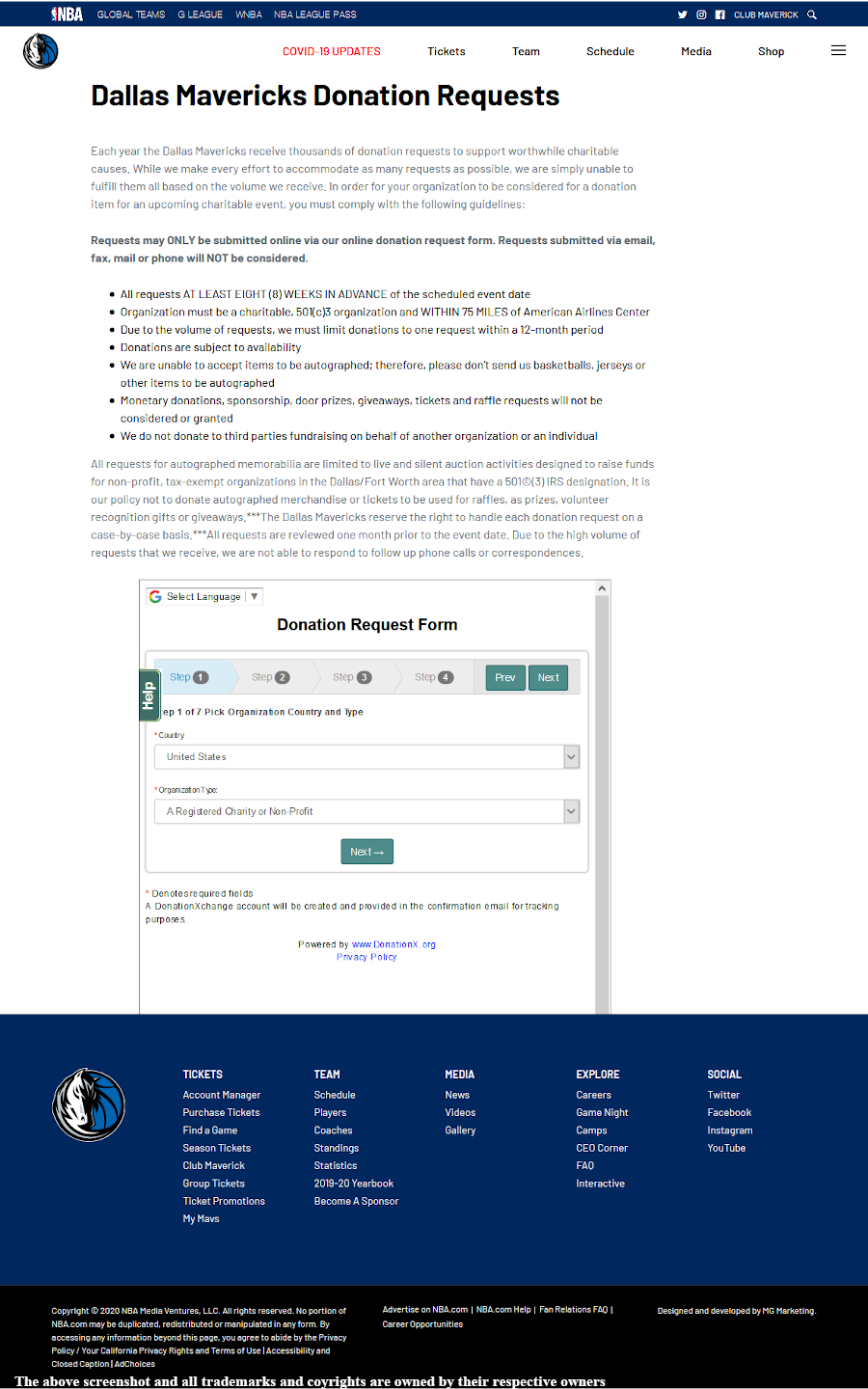 See their website for more detailed information.
The Dallas Mavericks donate memorabilia to 501(c)(3) organizations within a 75 mile radius of the American Airlines Center. Requests from third parties or individuals will not be accepted.
They do not accept items that are sent for autographs. Monetary, sponsorship, door prize, giveaways, tickets, and/or raffles will not be considered.
Submit the Dallas Mavericks' online donation request form at least 8 weeks before the event donations are needed for. Requests are limited to once ever 12-month period.
Company Information: Dallas Mavericks trademarks and copyrights are owned by:
Dallas Mavericks