Culligan of Central Ohio Product Donations
Read more about how your organization can qualify for and use a donation from Culligan of Central Ohio, or click here to find and solicit more donors like them!
About Culligan of Central Ohio And Giving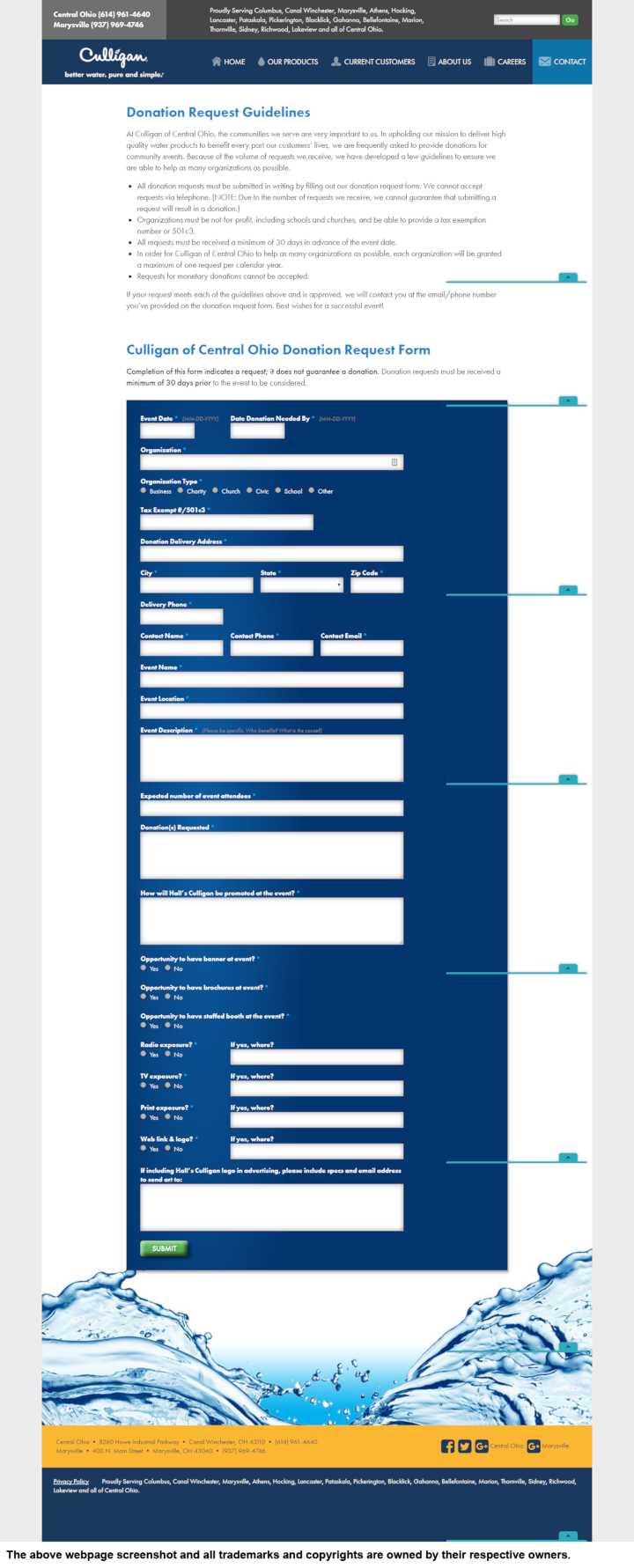 See their website for more detailed information.
Community is important to Culligan of Central Ohio. They provide products donations to different community events.
If you think your 501(c)(3) organization meets each of the their donation request guidelines. Fill out the donation request form on their website at least 30 days prior to your event. Make sure to fill out the form completely. Be reminded that requests for monetary donations cannot be accepted.
Company Information: Culligan of Central Ohio and copyrights are owned by:
Culligan of Central Ohio