Crayola Product Donations
Read more about how your organization can qualify for and use a donation from Crayola, or click here to find and solicit more donors like them!
About Crayola And Giving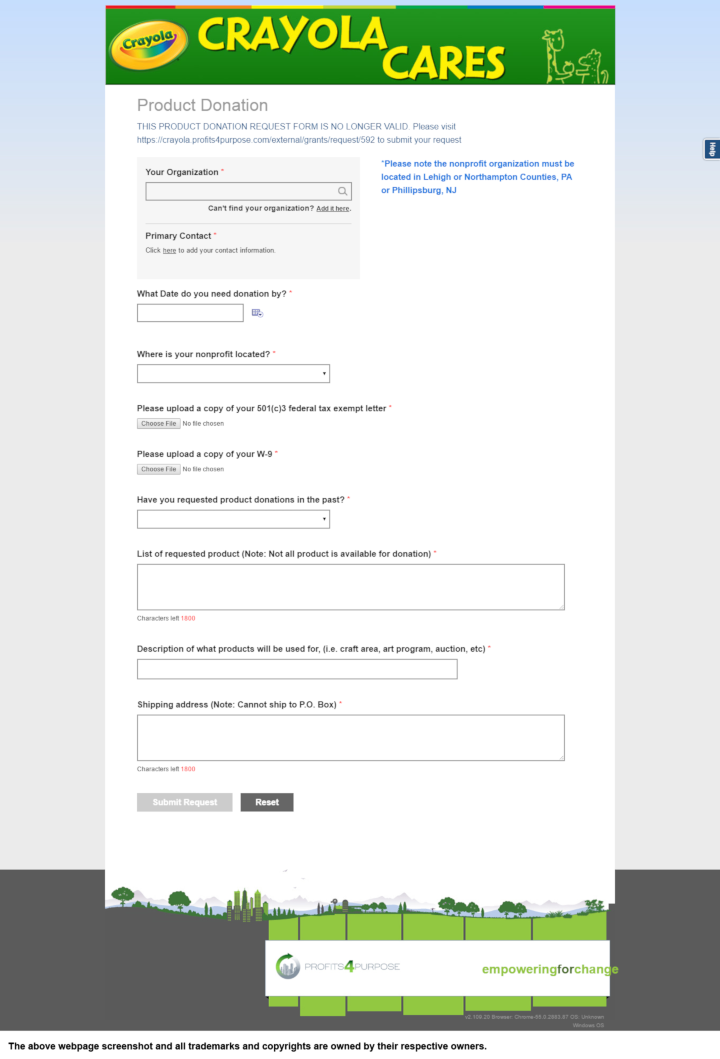 See their website for more detailed information.
Community involvement is very important to Crayola, it is their mission to enrich the neighborhoods, schools and lives of families in the communities in which they live and work. Product donations are available for nonprofit 501(c)3 organizations in Lehigh and Northampton Counties in Pennsylvania and Phillipsburg, New Jersey.
If your organization focuses on the needs of children through projects in the Art, education, health and welfare and civic areas, you can submit your request any time during the year but must be submitted at least 4 to 6 weeks prior to need.
To submit your donation request; just complete their online form. Be reminded that all recipients of product donations must agree not to resell the product in any venue. Items donated specifically for an auction are the exception.
Company Information: Crayola trademarks and copyrights are owned by:
Crayola