Crayola Experience Product Donations
Read more about how your organization can qualify for and use a donation from Crayola Experience, or click here to find and solicit more donors like them!
About Crayola Experience And Giving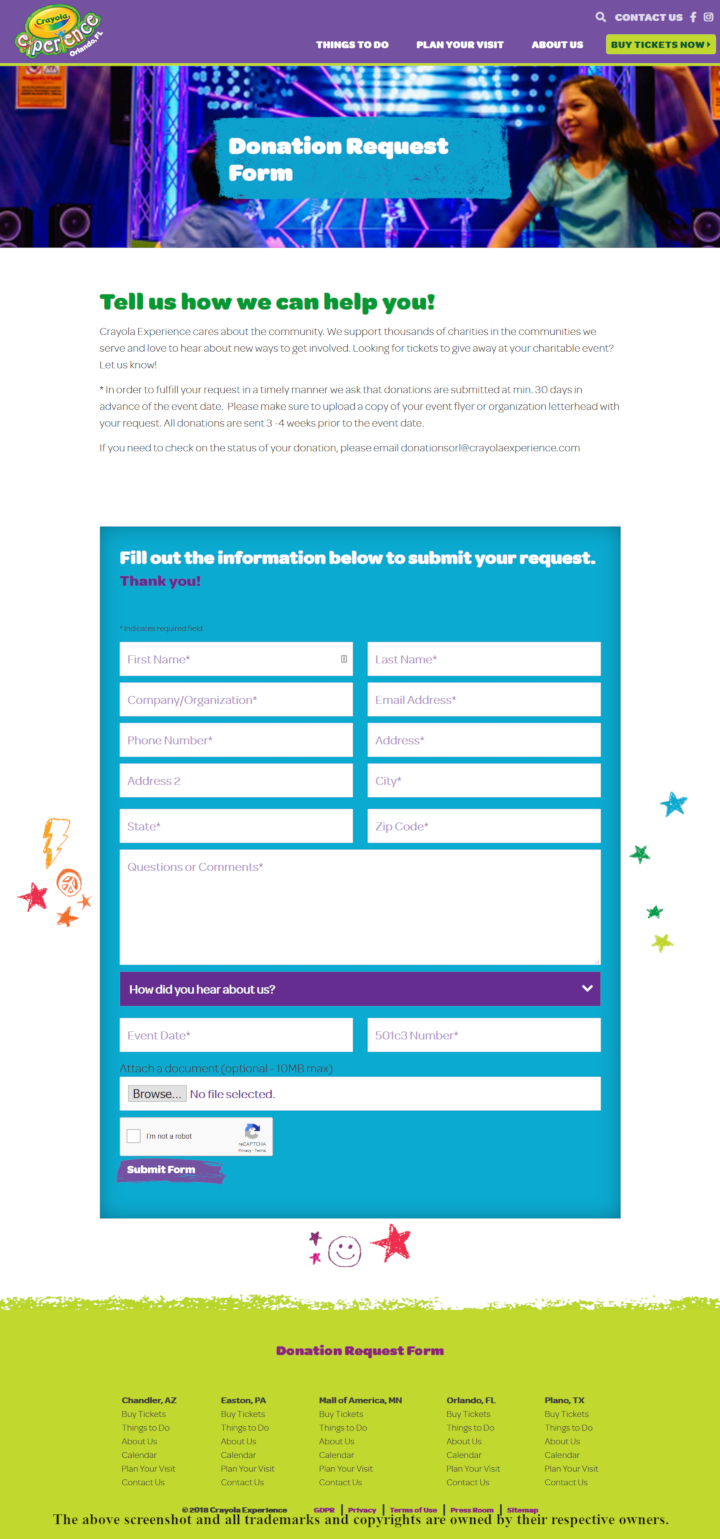 See their website for more detailed information.
Crayola Experience gives back to the communities they serve in Arizona, Pennsylvania, Minnesota, Florida, and Texas. This is done through donations of admission tickets to charitable organizations.
Donation requests must be submitted via Crayola Experience's online form. Include information about your organization/event, what type of donation is wanted, and contact info. Upload a your request on organizational letterhead or attach an event flyer. The online form must be submitted at least 30 days before your event.
Company Information: Crayola Experience trademarks and copyrights are owned by:
Crayola Experience