Cracker Barrel Product Donations
Read more about how your organization can qualify for and use a donation from Cracker Barrel, or click here to find and solicit more donors like them!
About Cracker Barrel And Giving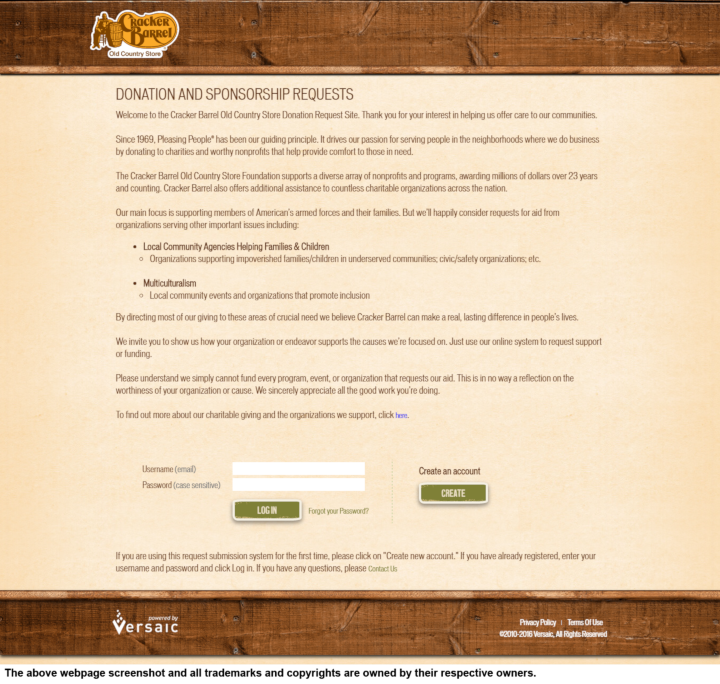 See their website for more detailed information.
Cracker Barrel gives back through donations and sponsorship. Their main focus is supporting members of America's armed forces and their families. But they will happily consider requests for aid from organizations serving other important issues, including Local Community Agencies Helping Families & Children and Multiculturalism.
Just use their online system to request support or funding. Just show them how your organization or event supports the causes they are focused on.
Company Information: Cracker Barrel trademarks and copyrights are owned by:
Cracker Barrel