Costco Product Donations
Read more about how your organization can qualify for and use a donation from Costco (Warehouse), or click here to find and solicit more donors like them!
About Costco And Giving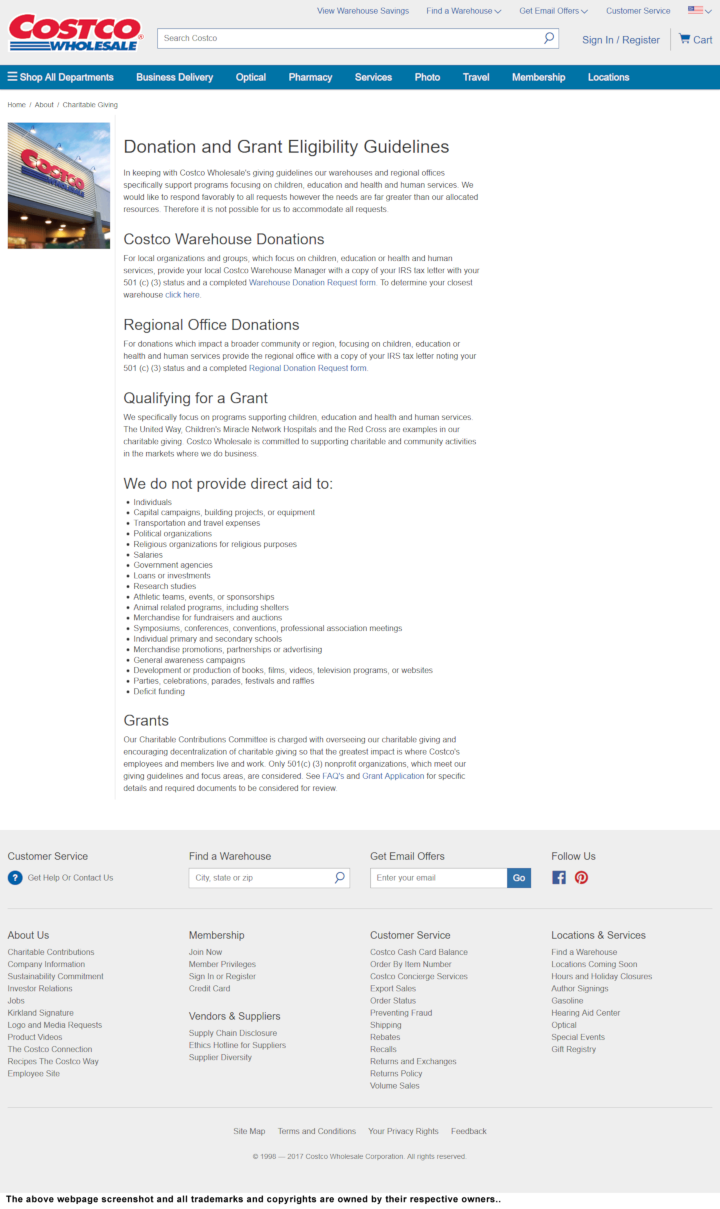 See their website for more detailed information.
Costco looks for organization dealing with children, education, and health and human services. They deal doth on the local and regional level with product donations as well as sponsorships.
Send a completed request form along with a copy of your organization's 501(c)(3) status, 4 to 6 weeks before your event, to your closest warehouse location for consideration.
Company Information: Costco trademarks and copyrights are owned by:
Costco