Colgate Product Donations
Read more about how your organization can qualify for and use a donation from Colgate-Palmolive, or click here to find and solicit more donors like them!
About Colgate And Giving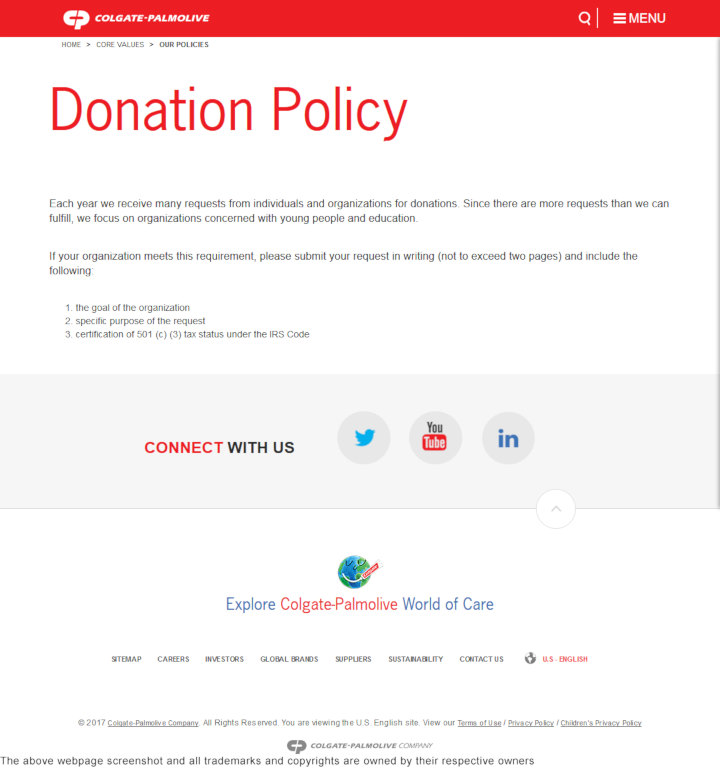 See their website for more detailed information.
Colgate gives back through in-kind donations to organizations and events with in the reach of their corporation.
Each year they receive many requests from individuals and organizations for donations. Since there are more requests than they can fulfill, they focus on organizations concerned with young people and education.
You can submit your request in writing (not to exceed two pages) and include the following:
The goal of the organization
Specific purpose of the request
Certification of 501 (c) (3) tax status under the IRS Code
Company Information: Colgate trademarks and copyrights are owned by:
Colgate