Coca-Cola Product Donations
Read more about how your organization can qualify for and use a donation from Coca-Cola, or click here to find and solicit more donors like them!
About Coca-Cola And Giving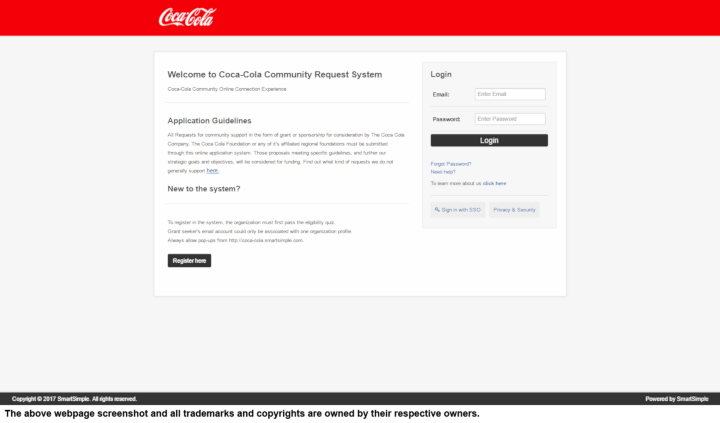 See their website for more detailed information.
To request a donation from Coca-Cola, nonprofit organizations should follow the guidelines provided on the Coca-Cola Foundation's webpage. All requests for community support, including grants, sponsorships, or beverage products, should be submitted through the online application system mentioned on the webpage.
The Coca-Cola Foundation is committed to supporting communities worldwide, and their giving is guided by a set of firm priorities. Nonprofit organizations seeking support should carefully review these priorities outlined on the webpage to ensure their request aligns with the foundation's focus areas.
By utilizing the online application system, nonprofits can submit their grant proposals or requests for sponsorships or beverage products to be considered.
Visit their website for more detailed information and instructions.
Company Information: Coca-Cola trademarks and copyrights are owned by:
Coca-Cola