Coach Product Donations
Read more about how your organization can qualify for and use a donation from Coach, or click here to find and solicit more donors like them!
About Coach And Giving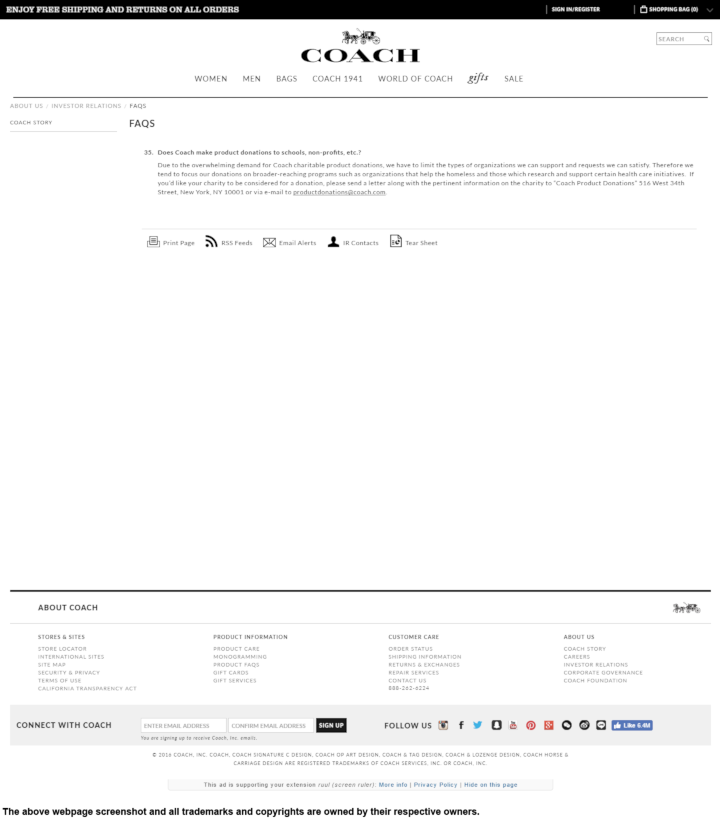 See their website for more detailed information.
As a way of giving back, Coach supports good causes and sponsors events through charitable product donations. They focusing their donations on organizations and events that aid the homeless and medical research. Donations are limited to these broader-reaching programs because of the overwhelming demand for product donations.
If you'd like your organization to be considered for a donation, you can submit your letter of request, together with the pertinent information of the event by mail or email.
Company Information: Coach trademarks and copyrights are owned by:
Coach