Clorox Product Donations
Read more about how your organization can qualify for and use a donation from Clorox, or click here to find and solicit more donors like them!
About Clorox And Giving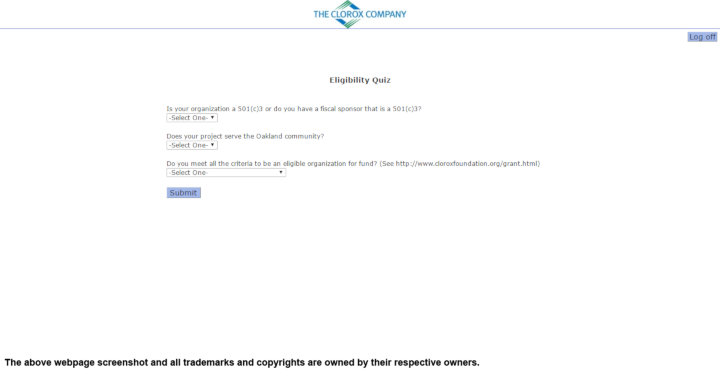 See their website for more detailed information.
The Clorox Company's mission is to make everyday life better in the Oakland, CA community where their employees live and work. They offer grants to support youth development, education, cultural/civic organizations, as well as the local needs of the surrounding community.
The request will only be accepted online. You can submit your application electronically by completing their online application. Must be received electronically by 5:00 pm PST/PDT on deadline dates. Application deadlines are July 1, October 1, January 1, and April 1. Applicants are required to complete a cover sheet, answer all the questions listed on their form, and submit the requested attachments.
Company Information: Clorox trademarks and copyrights are owned by:
Clorox