Chuck E Cheese's Product Donations
Read more about how your organization can qualify for and use a donation from Chuck E Cheese, or click here to find and solicit more donors like them!
About Chuck E Cheese's And Giving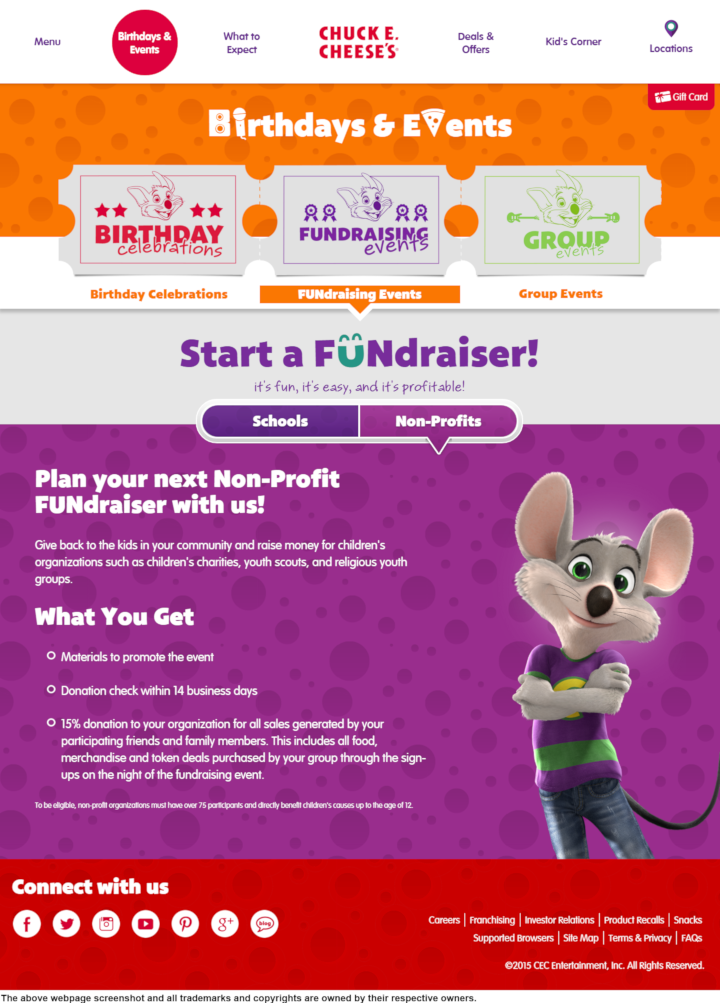 See their website for more detailed information.
Chuck E. Cheese's values corporate citizenship. They give back and help organizers to raise money for a children's organization such as schools, children's charities, youth scouts, and religious youth groups.
They will provide materials to promote the event and 15% of all sign-up sales generated from the event will be donated back to the organization, this includes all food, merchandise and token deals.
To be considered, non-profit organizations must have more than 75 participants and directly benefit children's causes, up to the age of 12. You can submit your donation request online or contact their fundraising agents at 1-888-CEC-4FUN.
Company Information: Chuck E. Cheese's trademarks and copyrights are owned by:
Chuck E. Cheese's