Chipotle Product Donations
Read more about how your organization can qualify for and use a donation from Chipotle, or click here to find and solicit more donors like them!
About Chipotle And Giving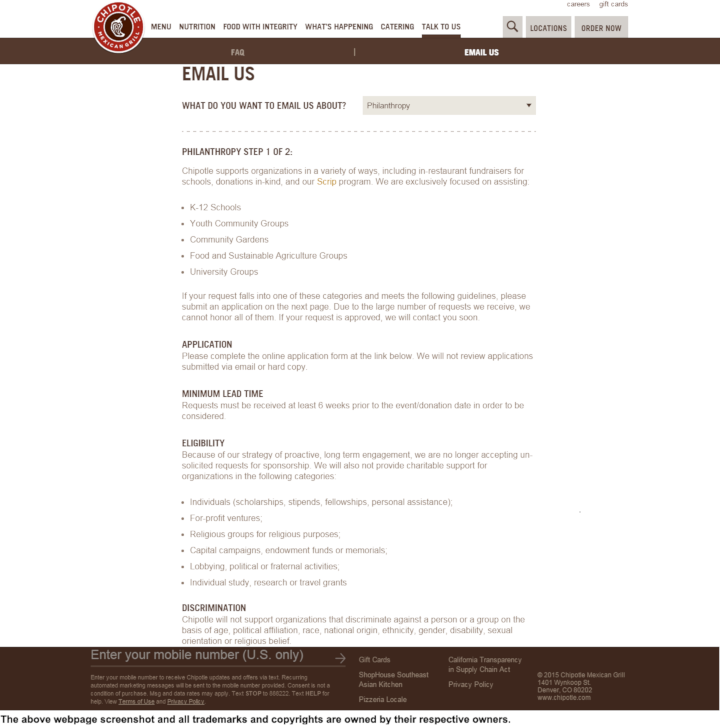 See their website for more detailed information.
As a way of giving back to its community, Chipotle provide in-kind donation and supports fundraising events to K-12 schools, universities, and community groups; that are related to youth, food and sustainable agriculture.
They provide opportunities to qualified organizations to have in-restaurant fundraisers in which 50% of sales during the event will go to the organization.
To send donation request, all you have to do is follow their online application process. They will not review applications that are submitted through email or hard copy. In order to be considered, your request must be received at least 6 weeks ahead of the event or donation date.
Company Information: Chipotle trademarks and copyrights are owned by:
Chipotle