Canon U.S.A Product Donations
Read more about how your organization can qualify for and use a donation from Canon U.S.A., or click here to find and solicit more donors like them!
About Canon U.S.A And Giving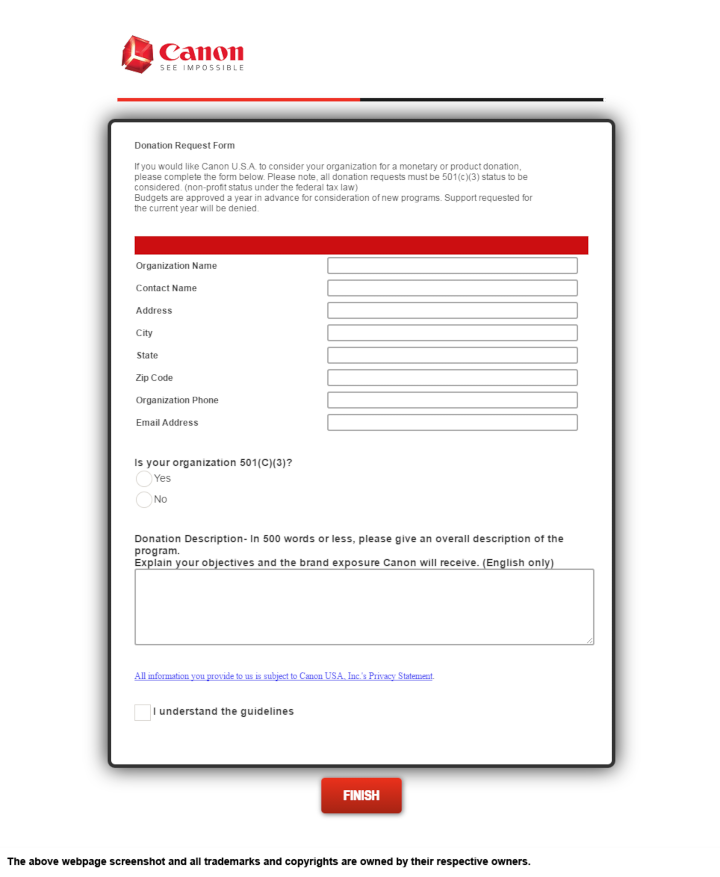 See their website for more detailed information.
Canon U.S.A loves to give back to the community they serve and prioritize community and disaster relief support for local organizations. On the national scale Canon U.S.A. supports programs that focus on Environment, Education, Culture, and Social Welfare. They donate cash, product, or a combination of both.
To be eligible, Organizations must have 501(c)(3) status (nonprofit status under the federal tax law).
To submit your donation request; all you have to do is complete their online form. If you are not a part of an organization with 501(c)3 status, you can submit your proposal by mail.
Company Information: Canon U.S.A trademarks and copyrights are owned by:
Canon U.S.A