Carhartt Product Donations
Read more about how your organization can qualify for and use a donation from Carhartt, or click here to find and solicit more donors like them!
About Carhartt And Giving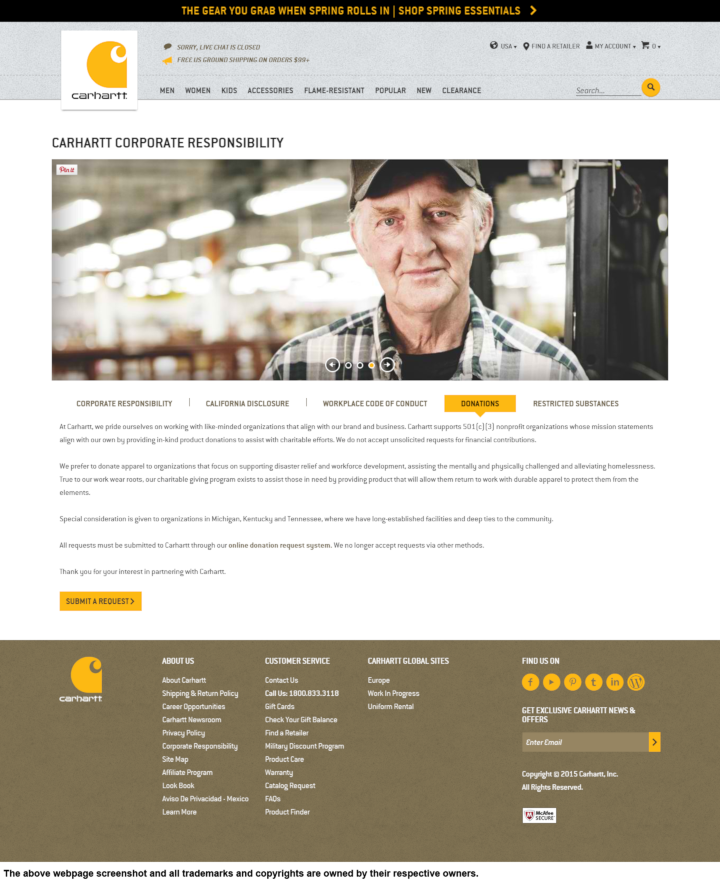 See their website for more detailed information.
Carhartt gives preference to organizations in the areas of Michigan, Kentucky, and Tennessee, where they have long-established facilities and a deeper tie to the community.
Carhartt donations and charitable contributions are in the form of in-kind product donations to support 501(c)(3) nonprofit organizations that focus on supporting disaster relief and workforce development, assisting the mentally and physically challenged and alleviating homelessness.
Applications must be completed and submitted through their online donation request system with a minimum of 6 weeks lead time. Create an account, fill out the appropriate fields, and submit. Be reminded that faxed, mailed or emailed requests will not be considered.
Company Information: Carhartt trademarks and copyrights are owned by:
Carhartt,