California's Great America Product Donations
Read more about how your organization can qualify for and use a donation from California's Great America, or click here to find and solicit more donors like them!
About California's Great America And Giving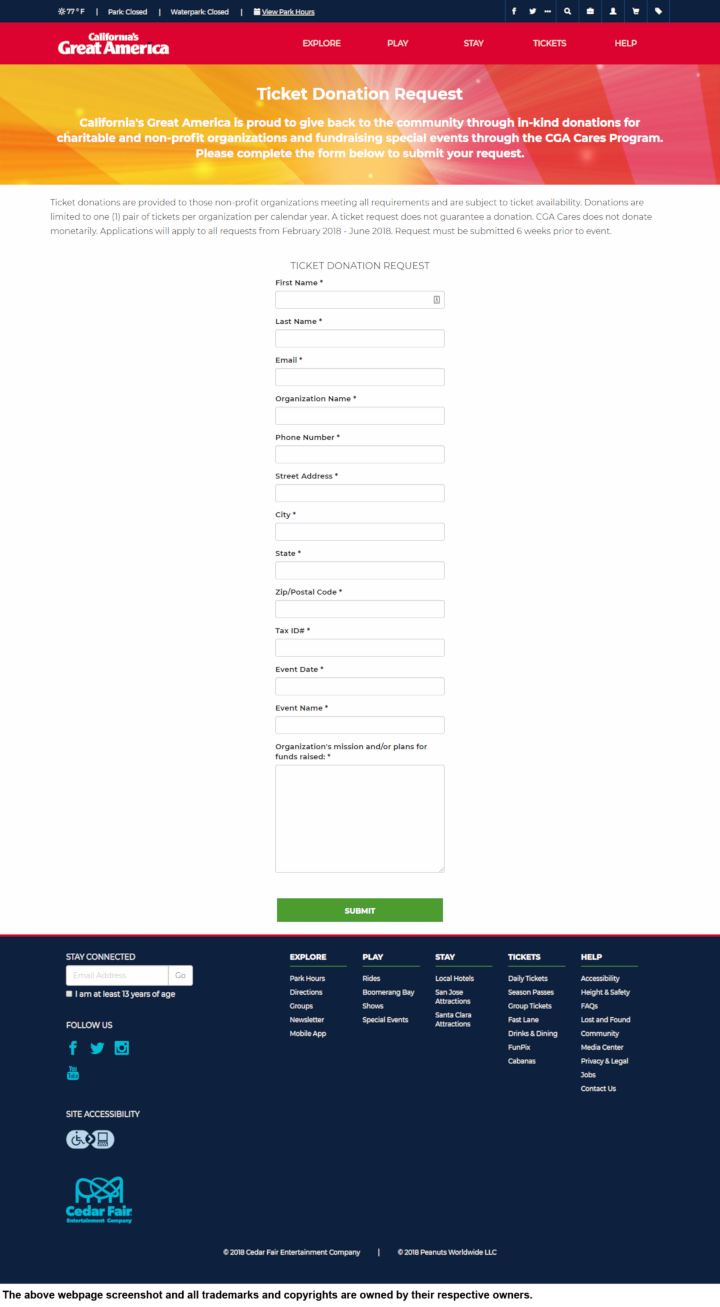 See their website for more detailed information.
California's Great America gives in-kind donations for charitable / non-profit organizations, and fundraising special events. Donations are a pair of tickets to the park.
All requests must be made through online application. It should be submitted 6 weeks prior to event.
Take note that they do not donate monetarily. Only one donation per organization will be made per year. application will typically be accepted between February and June.
Company Information: California's Great America trademarks and copyrights are owned by:
California's Great America