California State Railroad Museum Product Donations
Read more about how your organization can qualify for and use a donation from California State Railroad Museum Foundation , or click here to find and solicit more donors like them!
About California State Railroad Museum And Giving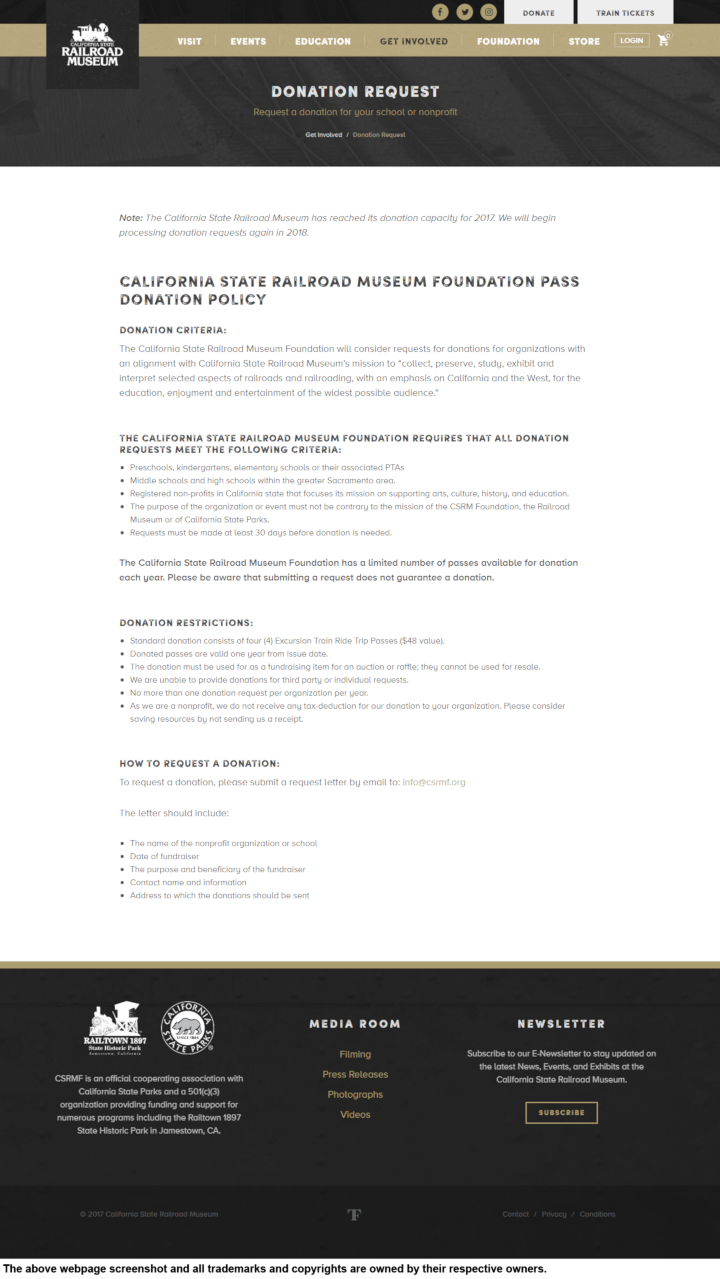 See their website for more detailed information.
The California State Railroad Museum gives back to organizations align with the museum's mission to "collect, preserve, study, exhibit and interpret selected aspects of railroads and railroading, with an emphasis on California and the West, for the education, enjoyment and entertainment of the widest possible audience." This includes schools / PTAs in the greater Sacramento area and non-profits in California that focus on supporting arts / culture / history / education.
They will donate four (4) Excursion Train Ride Trip Passes. Please be reminded that they only have a limited number of passes for donation each year. To qualify, you must meet their guidelines.
When requesting a donation of trip passes, submit a request letter by email at least 30 days in advance. The letter should include complete information about your organization, event, contact info, and address for the donation to be sent to.
Company Information: The California State Railroad Museum trademarks and copyrights are owned by:
The California State Railroad Museum