California Family Fitness Product Donations
Read more about how your organization can qualify for and use a donation from California Family Fitness, or click here to find and solicit more donors like them!
About California Family Fitness And Giving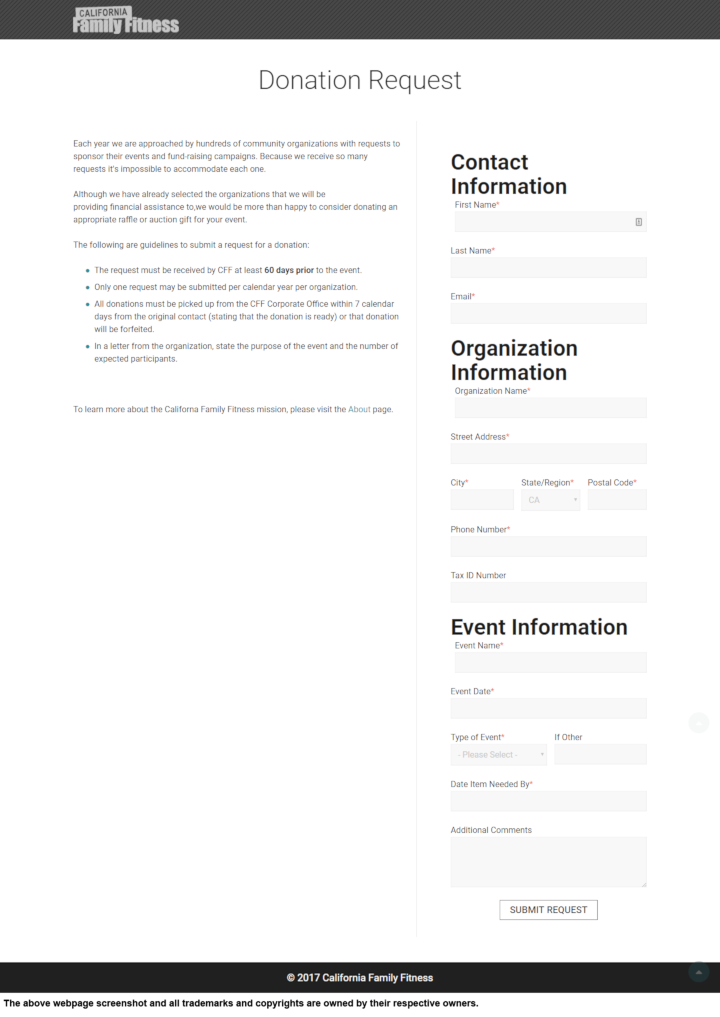 See their website for more detailed information.
California Family Fitness has a strong commitment to the communities where they operate. They support different fundraising events to strengthen their impact to the community and build strong bonds.
They will donate a raffle or auction gift for the event.
You can submit your application through their online form. The request must be received at least 60 days prior to the event. Only one request may be submitted per calendar year per organization. Donations must be picked up form the corporate office within 7 days of the donation being ready.
Company Information: California Family Fitness trademarks and copyrights are owned by:
California Family Fitness