California Museum Product Donations
Read more about how your organization can qualify for and use a donation from California Museum, or click here to find and solicit more donors like them!
About California Museum And Giving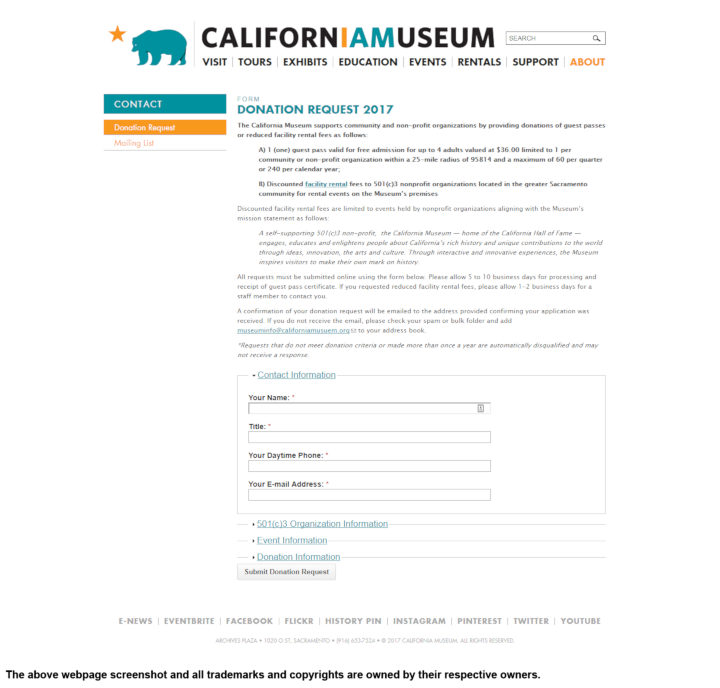 See their website for more detailed information.
The California Museum is proud to support community and non-profit organizations in their fundraising efforts by donating guest passes or reduced facility rental fees.
Guest passes for up to 4 adults are limited to 1 per community or non-profit within a 25-mile radius of 95814.
Discounted facility rental fees are available to 501(c)3 organizations located in the greater Sacramento area for events.
Requests should be sent through their online form. Allow 5 to 10 business days for processing and receipt of guest passes. If requesting reduced facility rental fees, allow 1-2 business days for contact.
Company Information: California Museum trademarks and copyrights are owned by:
California Museum