California Automobile Museum Product Donations
Read more about how your organization can qualify for and use a donation from California Automobile Museum, or click here to find and solicit more donors like them!
About California Automobile Museum And Giving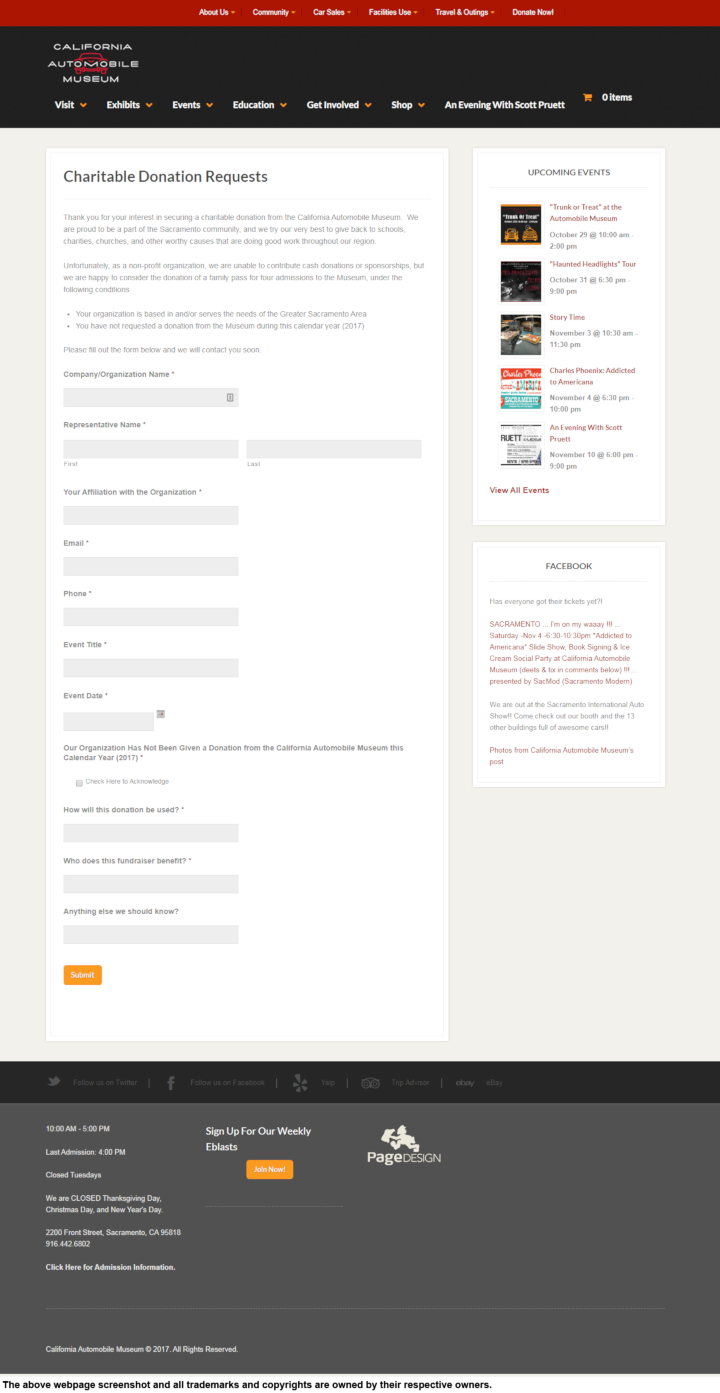 See their website for more detailed information.
As a part of the Sacramento community the California Automobile Museum always try their very best to give back to schools, charities, churches, and other worthy causes that are doing good work in the region.
They give back to non-profit organizations in the form of a family pass for four admissions to the Museum, within these guidlines:
-Your organization is based in and/or serves the Greater Sacramento Area
-Only one donation per calendar year
If you think you meet all the guidelines, just fill out the donation request form on their website and they will contact you soon.
Company Information: California Automobile Museum trademarks and copyrights are owned by:
California Automobile Museum