Cabela's Product Donations
Read more about how your organization can qualify for and use a donation from Cabela's, or click here to find and solicit more donors like them!
About Cabela's And Giving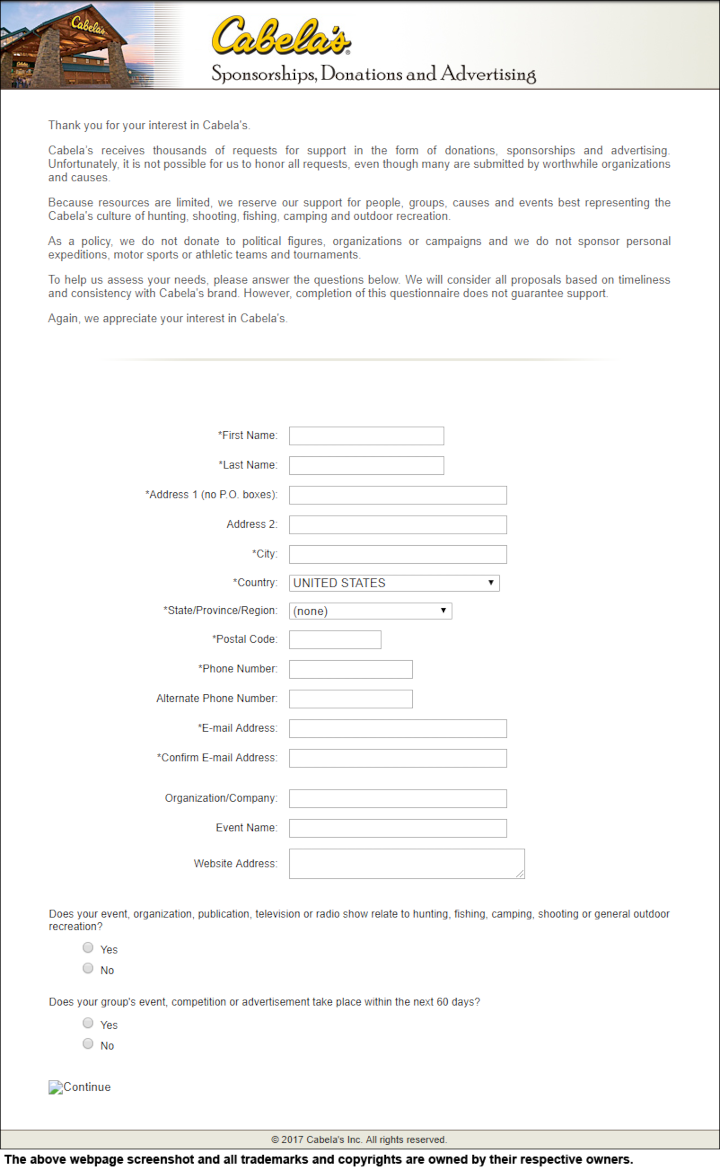 See their website for more detailed information.
Cabela's is excited for the opportunity to give back to local non-profit organizations. Donations are in the form of merchandise and in rare circumstances in the form of Cabela's gift cards.
Due to the number of requests that are received on a daily basis for donations and their resources are limited, they support people, groups, causes and events in the areas of hunting, shooting sports, fishing, camping and outdoor recreation.
To request donations, organizations must be a 501(c)3 non-profit.
If you meet their guidelines, you can submit your donation request via their online support request form a minimum of 60 days in advance of the deadline or event.
Company Information: Cabela's trademarks and copyrights are owned by:
Cabela's