Cabot Cheese Product Donations
Read more about how your organization can qualify for and use a donation from Cabot Cheese, or click here to find and solicit more donors like them!
About Cabot Cheese And Giving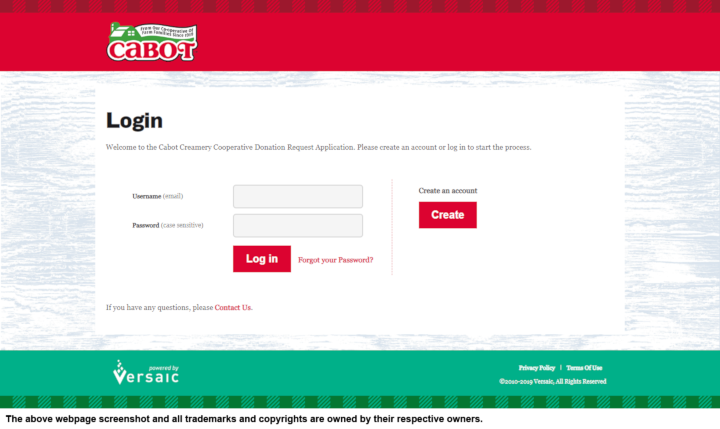 See their website for more detailed information.
Cabot Cheese gives back to the communities in which they live and where they sell products.
You can submit your donation request through their online form. Be sure your event or organization meets the following criteria:
• Limit to one donation every two years.
• Non-profits and volunteer driven organizations/events that support community-related causes.
• National Organization with local chapters are only considered if the chapters are in New England and New York.
• No events or fundraisers that are for individual or family benefit.
• They are unable to donate to religious or political groups or organizations.
• Send a request with a lead time of at least 6 weeks before the date of the event.
Requests that provide maximum exposure to the farmers and their products are given preference.
Company Information: Cabot Cheese trademarks and copyrights are owned by:
Cabot Cheese