Boston Red Sox Product Donations
Read more about how your organization can qualify for and use a donation from Boston Red Sox, or click here to find and solicit more donors like them!
About Boston Red Sox And Giving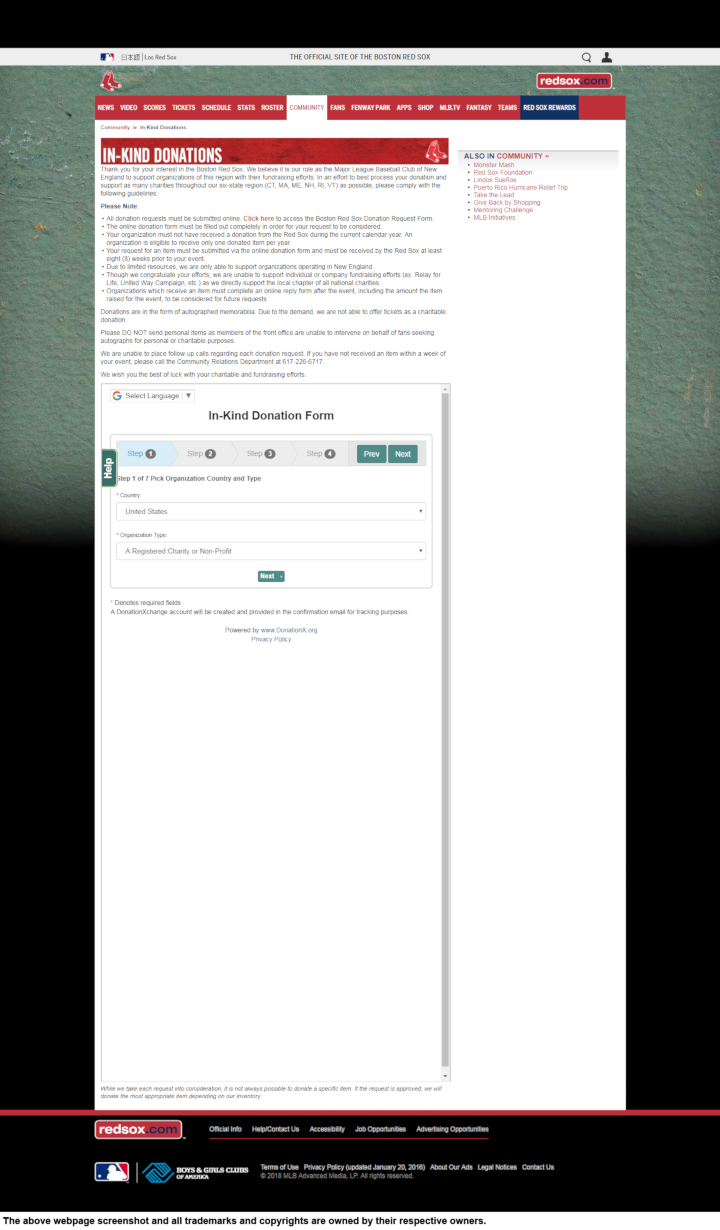 See their website for more detailed information.
The Boston Red Sox as the Major League Baseball Club of New England supports community organizations and charitable causes throughout their six-state region (CT, MA, ME, NH, RI, VT).
Donations are in the form of autographed memorabilia. They do not donate game tickets.
To qualify, you must follow some guidelines. Your donation request must be submitted eight (8) weeks prior to your event. No more than one request per year will be considered.
You can submit your request through their online form. Take note that they won't accept outside items to be autographed for personal or charitable purposes.
Company Information: Boston Red Sox trademarks and copyrights are owned by:
Boston Red Sox