Borgata Hotel Casino & Spa Product Donations
Read more about how your organization can qualify for and use a donation from Borgata Hotel Casino & Spa, or click here to find and solicit more donors like them!
About Borgata Hotel Casino & Spa And Giving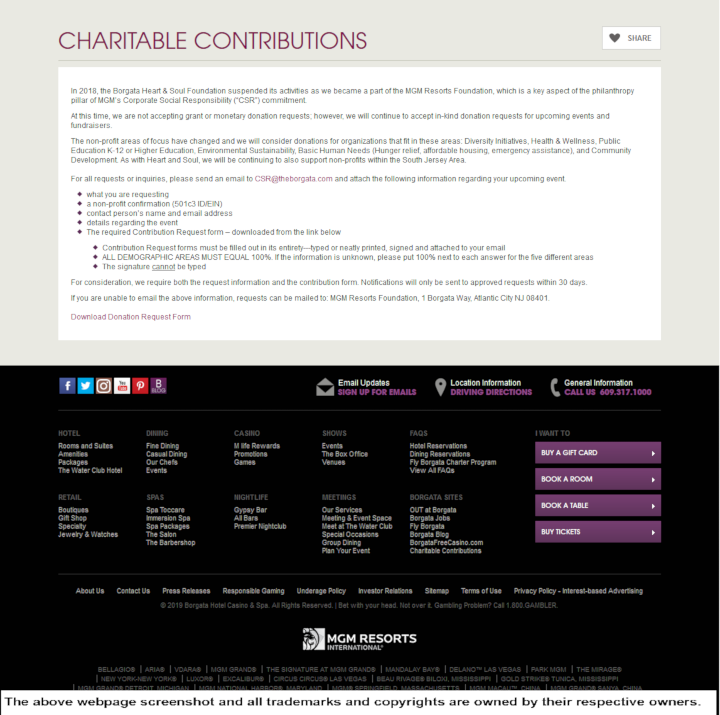 See their website for more detailed information.
Borgata Hotel Casino & Spa gives back to worthy South Jeresy non-profit organizations through in-kind donation.
For all requests, send the following information:
-What you are requesting
-Non-profit confirmation (501c3 ID/EIN)
-Contact personís name and email address
-Details regarding the event
-A completed contribution form (required)
You can download the contribution form from their website. After you have completed all the requirements, you can submit your request through mail or email.
Company Information: Borgata Hotel Casino & Spa trademarks and copyrights are owned by:
Borgata Hotel Casino & Spa