Books-A-Million Product Donations
Read more about how your organization can qualify for and use a donation from Books-A-Million, or click here to find and solicit more donors like them!
About Books-A-Million And Giving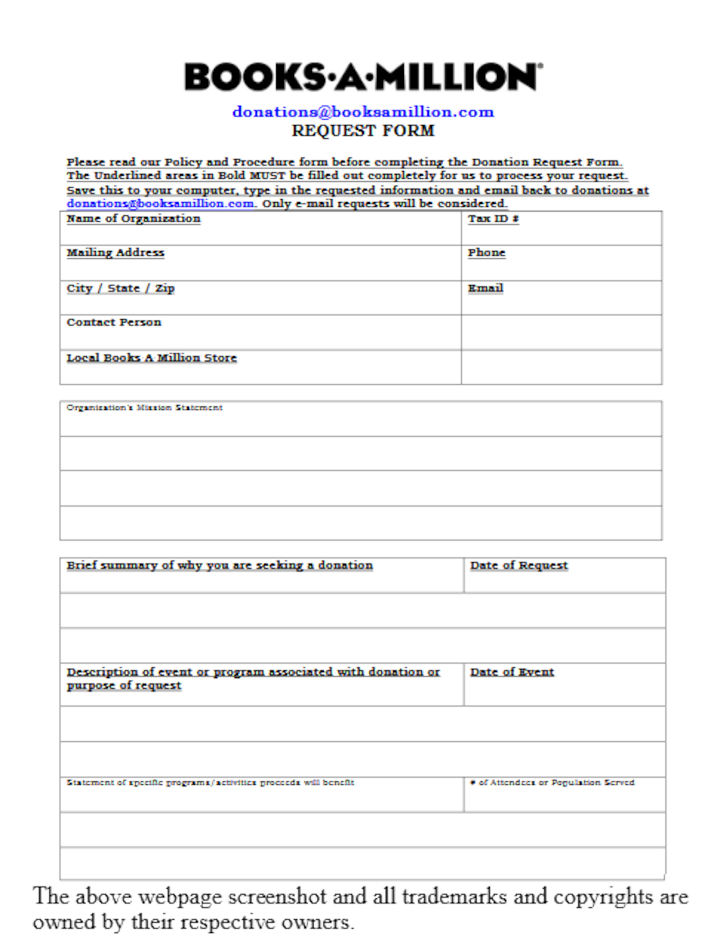 See their website for more detailed information.
Books-A-Million provides donations of $20.00 gift cards to schools, churches, organizations, and charities in communities they serve. Priority is given to organizations that hold a 501(c)(3) exempt status and whose mission is to promote reading, literacy, and education.
Books-A-Million will not donate to the following types of organizations: labor, social, political, individuals, and online auctions.
Requests should be submitted via email on their donation form and should be sent at least three weeks before the event. Books-A-Million will only grant one donation per organization per year.
Company Information: Books-A-Million trademarks and copyrights are owned by:
Books-A_Million